Author:
Green Steps
Short summary:
Can you imagine calligraphy opening the path that leads to UX/UI design, and also building a bridge between Europe and China? Can you imagine this path stepping by business studies and leading towards social entrepreneurship? Stop guessing and grab a pain au chocolat: get to know our Graphic Designer Valentin!
Green Steps Team is international and diverse. You can meet some of us during our events. Others maybe are working behind the scenes, or even in another continent, but we all play a part to succeed in our mission. This is possible thanks to individuals and their hearts, which is something that goes beyond their job description.
To make you all feel closer to our community, every month we post a short introduction to one of our Team Members, to celebrate the people behind Green Steps.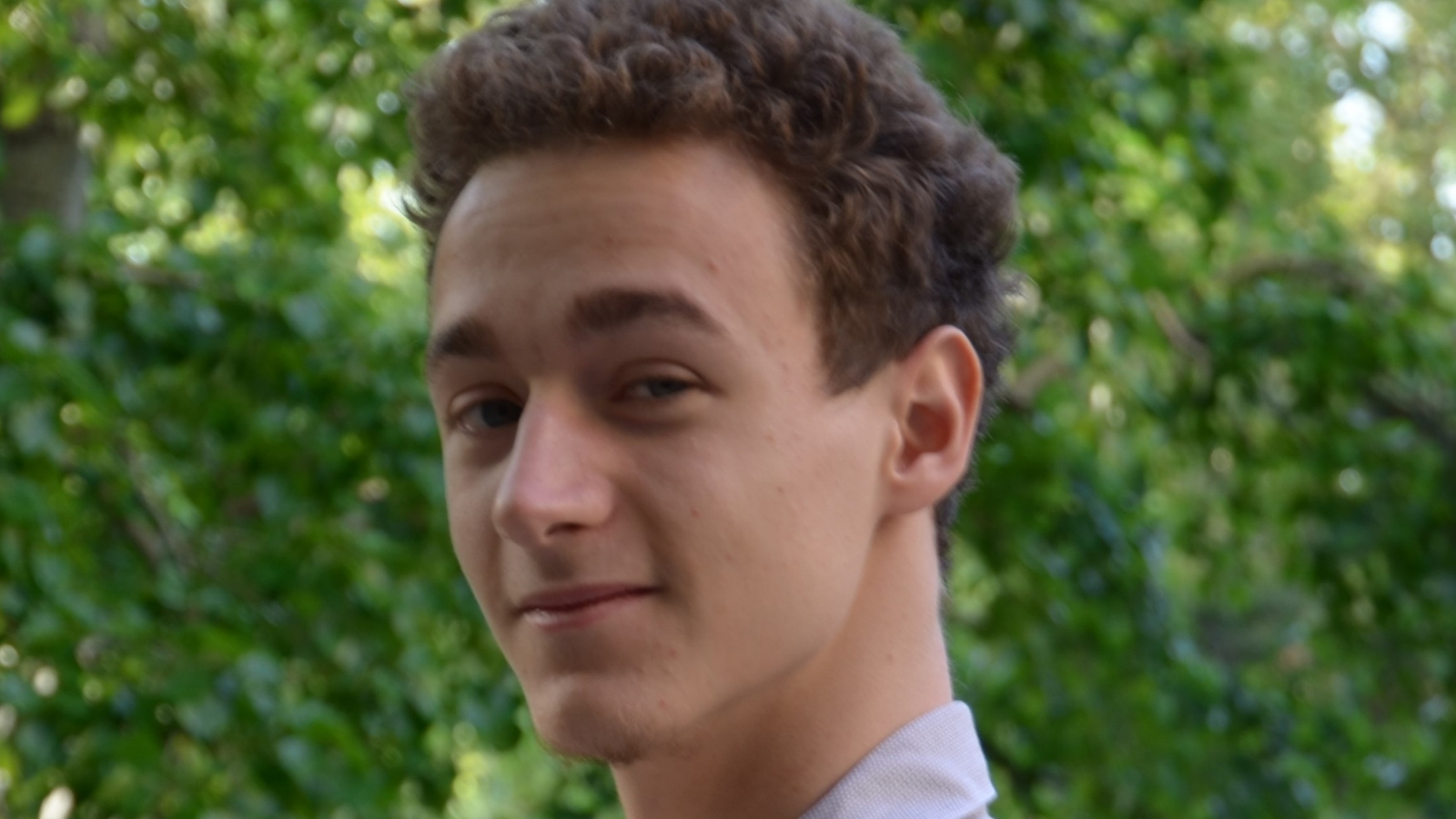 When it comes to economy and business, first ideas popping in your mind are likely to be charts, numbers, spreadsheets, and cold-blooded white collars. Well, forget about it.
One of those students engaged in a totally different journey, willing to create something beautiful that makes sense for the world, for society, and for himself.

Green Steps' ARK could do nothing but welcoming him in the crew! He is our graphic designer, Valentin!
OR HOW SHOULD WE CALL YOU?
Most of my French friends call me "Valou", which is also the nickname I use as a comic book scenarist. If they're really old friends of mine, you might hear them use "Vava" instead. If they're from China, they probably know me as "马维". If they're from any other country, they might just write it "Valoo", with as many o as they like. But if you ask my father, he'll just answer you "Tintin".
WHAT DO YOU DO FOR GREEN STEPS?
I am a graphic designer. I basically try to make Green Steps visually appealing, in every aspect you can imagine: flyers, presentations, flags, all kinds of communication materials, printed or not. On top of that, I also am a UX/UI designer for the ARK: my job is to make the time you spend on the platform as smooth as possible (UX = User eXperience), and to keep every screen and button beautiful and consistent (UI = User Interface).
DO YOU HAVE A STRICT ROUTINE TO MANAGE A WIDE RANGE OF DIFFERENT DESIGN TASKS?
My life is too chaotic to have a routine! However, a good day would certainly start with a pain au chocolat, then I'd spend the whole day designing something so passionately that I'd forget to take a lunch break, sharpen my skills and learn new things along the way, and then go to bed late, being proud of this creation of mine that didn't exist a few hours ago, yet might change the world.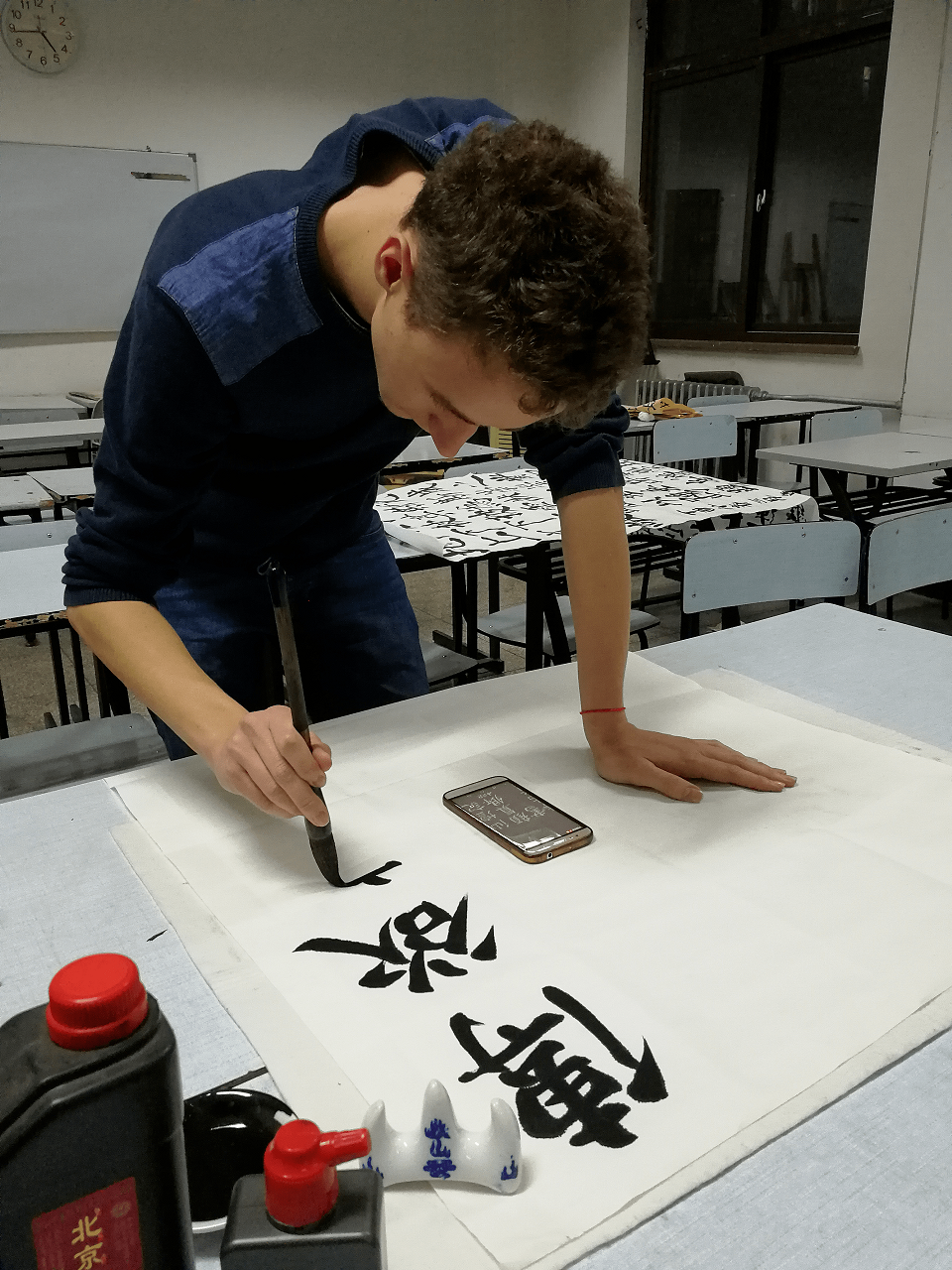 My coworkers might not know that I am a huge fan of calligraphy. My father made me discover the European styles, several teachers showed me how to write Chinese calligraphy, maybe one day I'll try the Arabic one. To my eyes, calligraphy is the simplest and purest form of graphic design; I'm far from being a master, but I love it.
IT LOOKS LIKE YOU ARE WHERE YOU WERE ALWAYS MEANT TO BE. CAN YOU SHARE MORE ABOUT YOUR JOURNEY?
I was born and raised in Paris. I studied economics and business, yet always was interested in social and environmental good. Unfortunately, these were incompatible in the eyes of many people. I disagreed, but without really knowing how to conciliate them. I tried to diversify my experiences and learn more: worked in a charity shop, in a fair trade company, in a humanitarian association… Then, I went to China, and there discovered the concept of social entrepreneurship, thanks to a global competition called the Hult Prize. That seemed to be the answer, the bridge I was looking for all along, between business and social & environmental values.
To further explore the concept, I did an internship in a social enterprise in Shanghai and wrote my Master's thesis about it, interviewing social entrepreneurs. That's how I first came across Green Steps. Two years later, I was looking for a job that could satisfy my passion for graphic design, a job that could allow me to work from anywhere in the world, but above all, a job that makes real sense, in a social enterprise. Joining Green Steps was natural to me, and I still consider it today as my dream job.
TELL US SOMETHING ABOUT YOURSELF USING A BOOK
The Quest of Ewilan by Pierre Bottero
He was an incredible author of fantasy, and truly mastered the power of words and imagination. "The Quest of Ewilan" tells the story of a young girl who can create in reality whatever she imagines, through will, creativity, and power.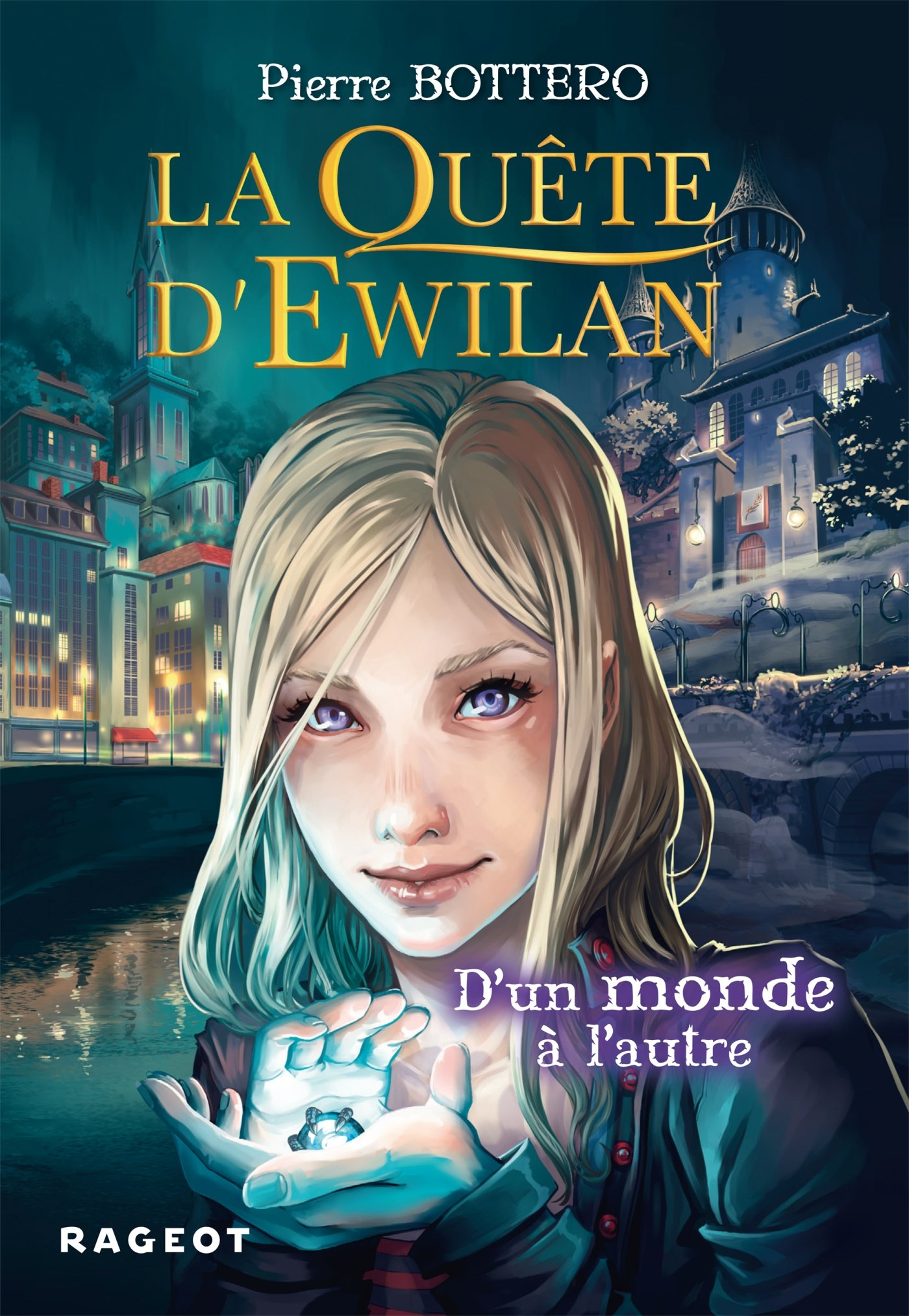 WHAT DO YOU EXPECT FOR OUR MISSION AT GREEN STEPS?
The key is the ARK. In the next few years, more and more people will be willing to help saving the planet, to learn more about it and share knowledge with others. This is what the ARK is all about, and this is why it will soon be successful.