Author:
Knut Wimberger
Short summary:
Three reviews for you: a game, a book and a film that connect us to Nature. This month we have chosen "Brain box: Nature"; "How to teach nature journaling" and "The Social Dilemma"
A BOARDGAME: BRAIN BOX - NATURE
Our family knows Brain Box from editions about World History and China or Spain. This edition is dedicated to knowledge about the natural world. It follows the well-established rules for this series of games: Look at a square card which presents various information in writing and pictures for 10 seconds and try to remember as much as possible. Roll a dice to choose a question. If you answer it correctly you get the card. Players compete for 10 minutes to get as many cards as possible.

I bought this game for our son's 9th birthday and played it immediately after he ripped open the gift wrapping. Amazonian rainforest. Question #3: Was the Toucan flying or sitting on a branch? Answer: Sitting on a branch. Such questions don't teach much about the bird but open a playful door into the world of biological terminology. For children who still struggle to read a focus on the pictures and some help from older siblings or friends to answer questions which relate to written information is required, but all in all the game can be played starting from age 8 as indicated.

Due to its small size and short playing duration Brain Box is ideal for on the road, instead of checking your phone or when waiting for dinner to be ready. Make it a routine and you can be sure that your kids get some basic knowledge about certain concepts of nature. Don't overestimate the impact of the game however. 10 seconds looking at a card, does not translate any information into a long-term memory. For this to accomplish you are well advised to consider our second recommendation.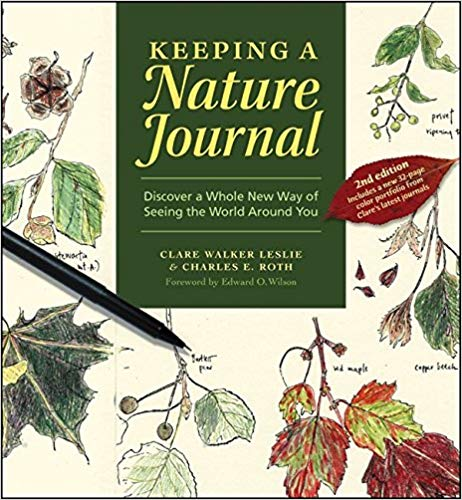 a book: keeping a nature journal
Keeping a Nature Journal: Discover a Whole New Way of Seeing the World Around You, is one of these grand manuals any family should have at home. The authors Claire Walker Leslie and Charles Roth are two experienced nature artists who explain why and how a nature journal should be kept. If you want your child to remember flora and fauna observed, then nature journaling is without doubt a creative and artful method to transfer information processed into lasting memory.

The authors provide other reasons for why one should consider this beautiful pastime: "For a time many believed that natural history and scientific art would be supplanted by photography and graphs. But these are merely the extremes available to the human eye. In between and just as enduring is natural history illustration. [… ] Increasingly, people think that nature is only found in nature reserves and parks. Journaling can help you discover that nature is actually all around. All you need is heightened perception and awareness."

Don't wait. Go get a copy. This is one of the best guides to a fulfilling hobby for young and old.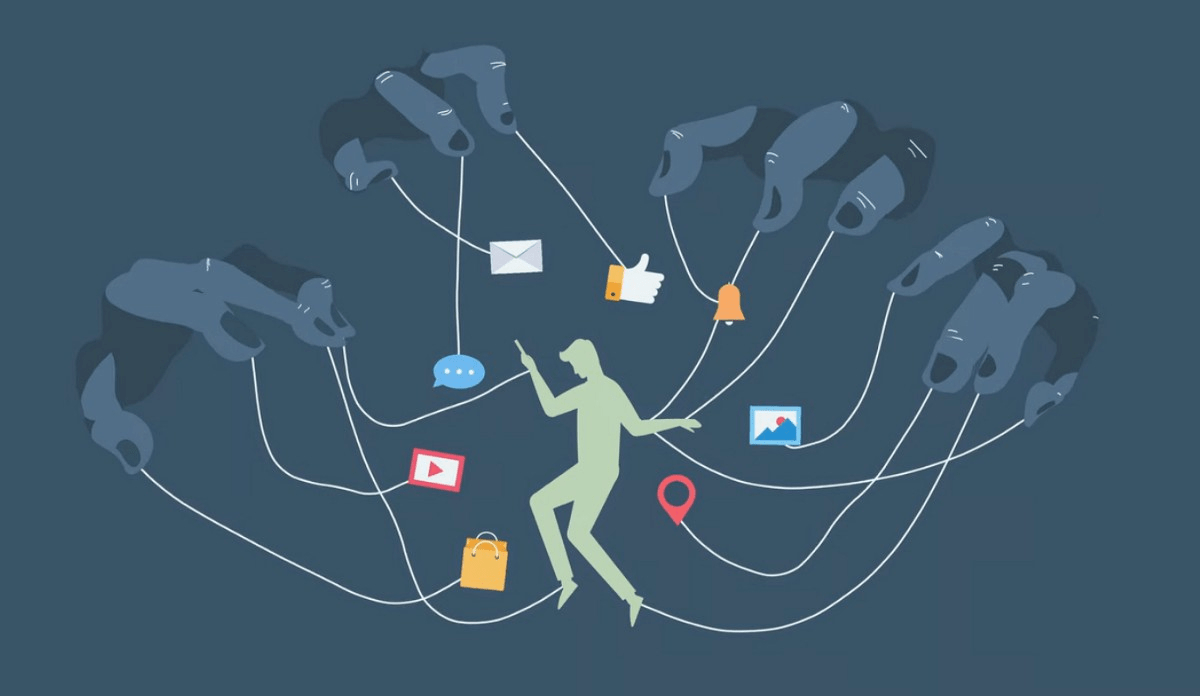 a film: the social dilemma
This Netflix documentary is not at all about environmental education or nature exploration. Yet, it is deeply connected with Green Steps' mission. The digitalization of our societies has led to a general attention deficit disorder: the natural and analogue world is dead boring compared to the online experiences which social networks like facebook, instagram, twitter, tiktok and others offer.

Thousands of brilliant software engineers and designers create a world of behavioral addictions which turn especially children and young adults into deeply manipulated automatons. A dozen industry insiders led by former Google head of design ethics, Tristan Harris, share their insights about technologies which wreak havoc upon society and individuals by neglecting truth and bowing to profit.

As long as "we are more profitable to a corporation, if we are spending time staring at a screen, staring at an ad, then if we are spending that time living our lives in a rich way" these technologies and the power structures behind them will continue to exploit human beings instead of driving an enlightened society. Harris thinks that "a bunch of people are trapped by a business model, an economic incentive and shareholder pressure" that makes it almost impossible to change.

This change is however dearly needed as self-harm and suicide statistics for 10-19 year old girls in the US show: the surge in cases is directly linked to the introduction of smart phones and addictive social networks. More time in nature – with family or friends – is a sound way forward. Let's hope that some technology companies will also change their values and mission to support a genuine connection with mother earth.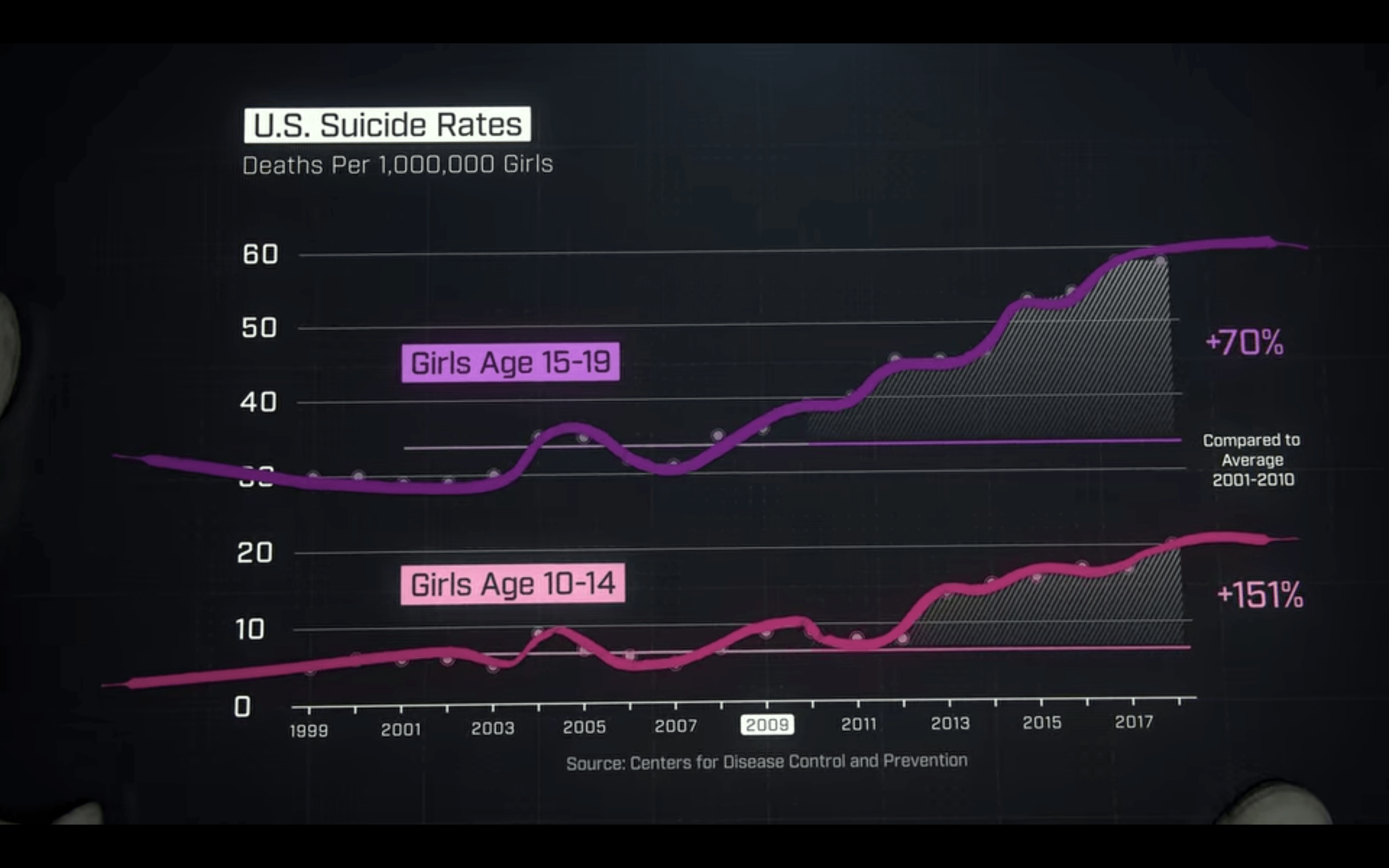 FURTHER READING