Author:
Kelly Huang
Short summary:
Our families may have roots in the countryside: fine memories might blind us. Simple happiness doesn't come easy, but it is a priceless reward. Children in the cities should learn that, too.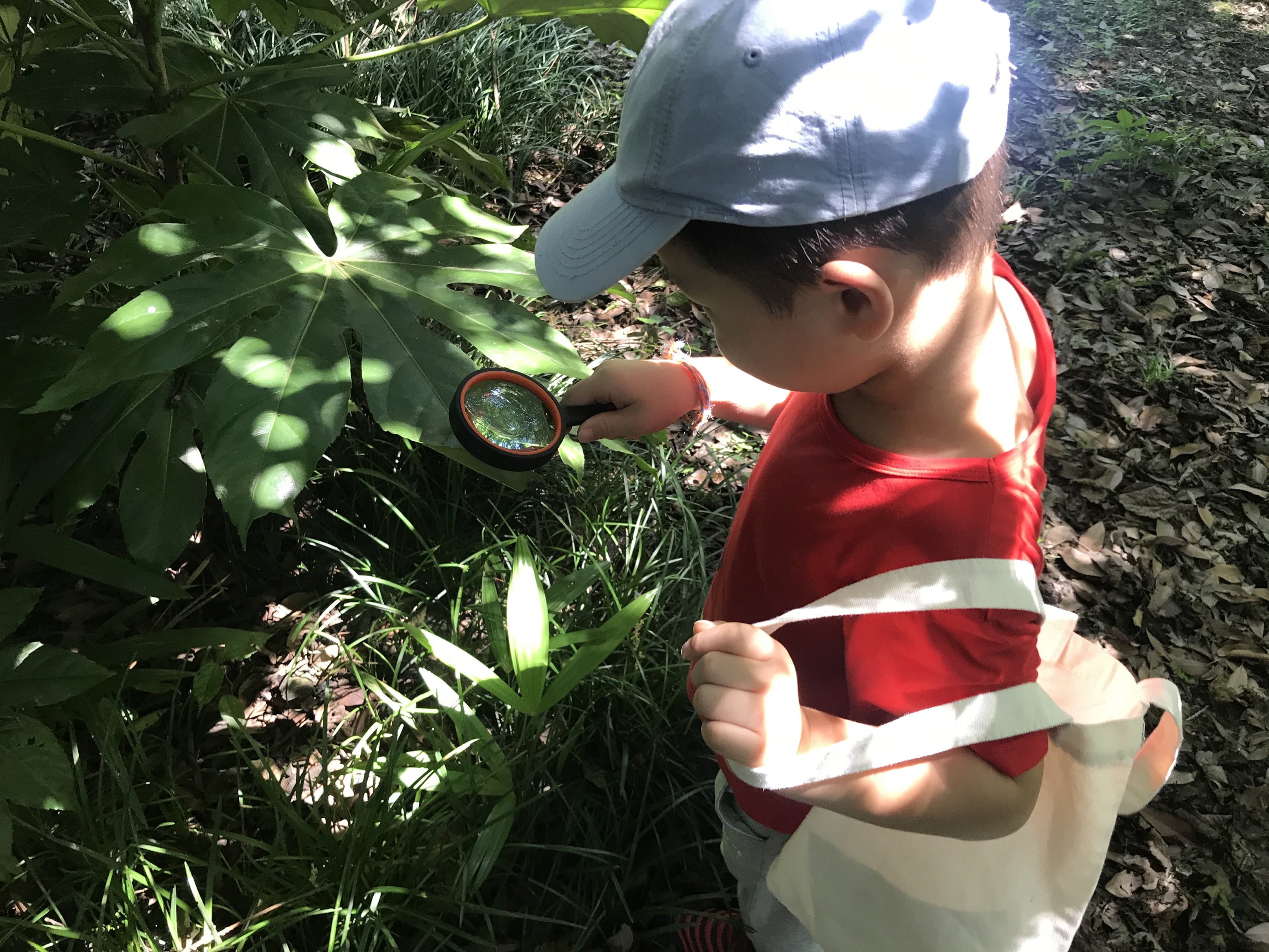 Time flies fast. If we don't pay attention, we would not even notice it. Technological innovation is everywhere: artificial intelligence is rising standards, cars talk to us, a mobile phone can cheer us up, houses have become "smart" and watches measure every parameter of our bodies. And, of course, time.
Simple objects don't belong here anymore: everything has to be "smart". Living in this age has several benefits, we have to admit it. But one thing cannot be denied: we pay this codependency to technology with a heavy shortage in terms of connection with nature.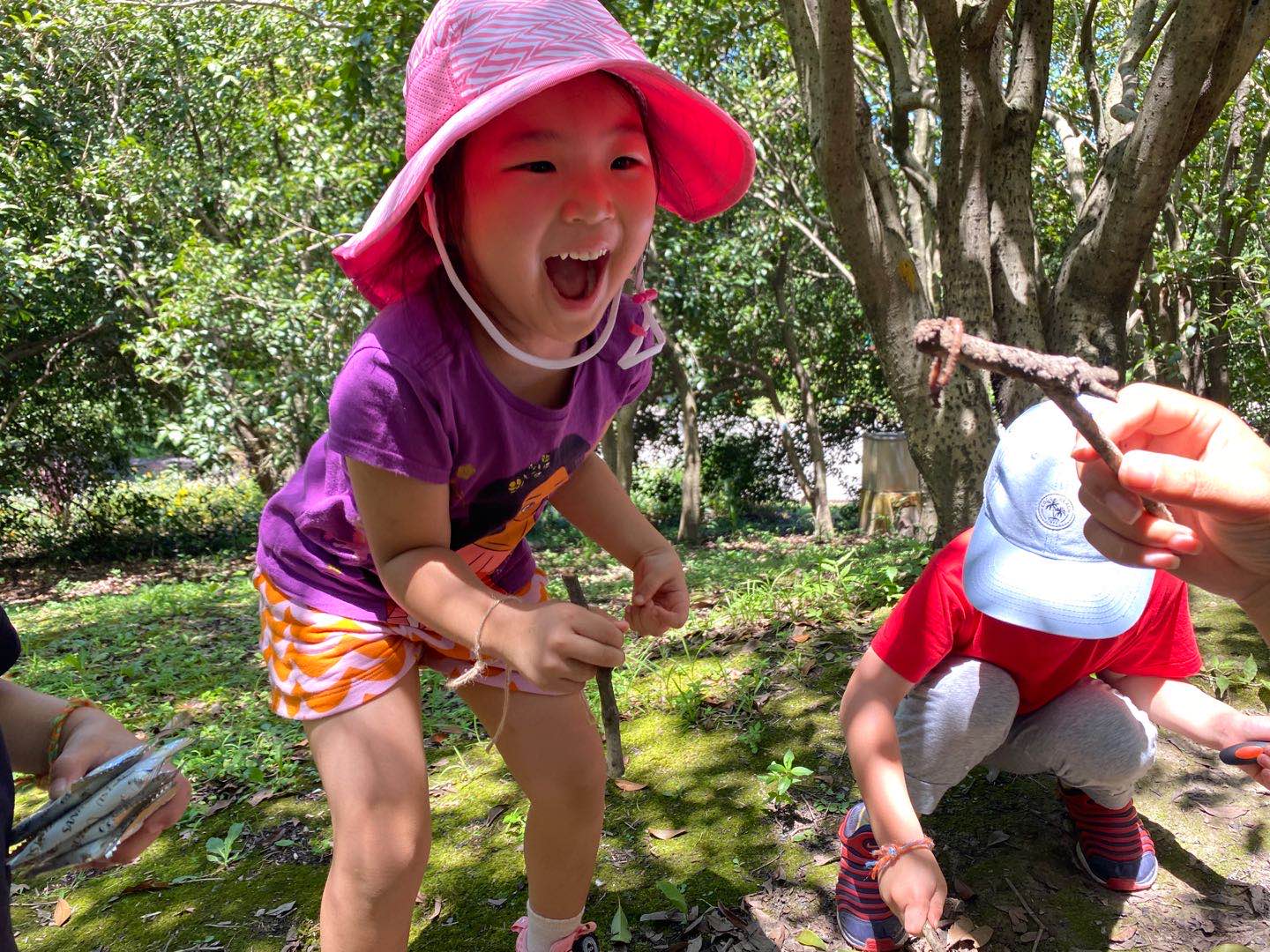 Scientific studies constantly remind us of the importance of our health to stay connected with Nature. This is particularly true when it comes to children.

Every decade, or at least every generation has a standard "picture" of what is childhood like. If children of this generation are only surrounded by smart, cold devices, how can they care about what happens around them and even to people?
We could never have learned
to love the Earth so well
if we had had no childhood in it.

- George Eliot
We keep shouting slogans on a daily basis: "protect the environment"! "Sort your garbage"!
But slogans alone don't do much.
Let me share a personal story! As a kid, I grew up on a family farm.

Back then, one of my best friends was Dodo, a crossbred brown dog. We acted as villains, chasing like fools our farm's chicks and rooster. It always made the dogs of other villagers angry or scared when they cut through our farm with their bikes.

I hid behind the tree and couldn't help giggling.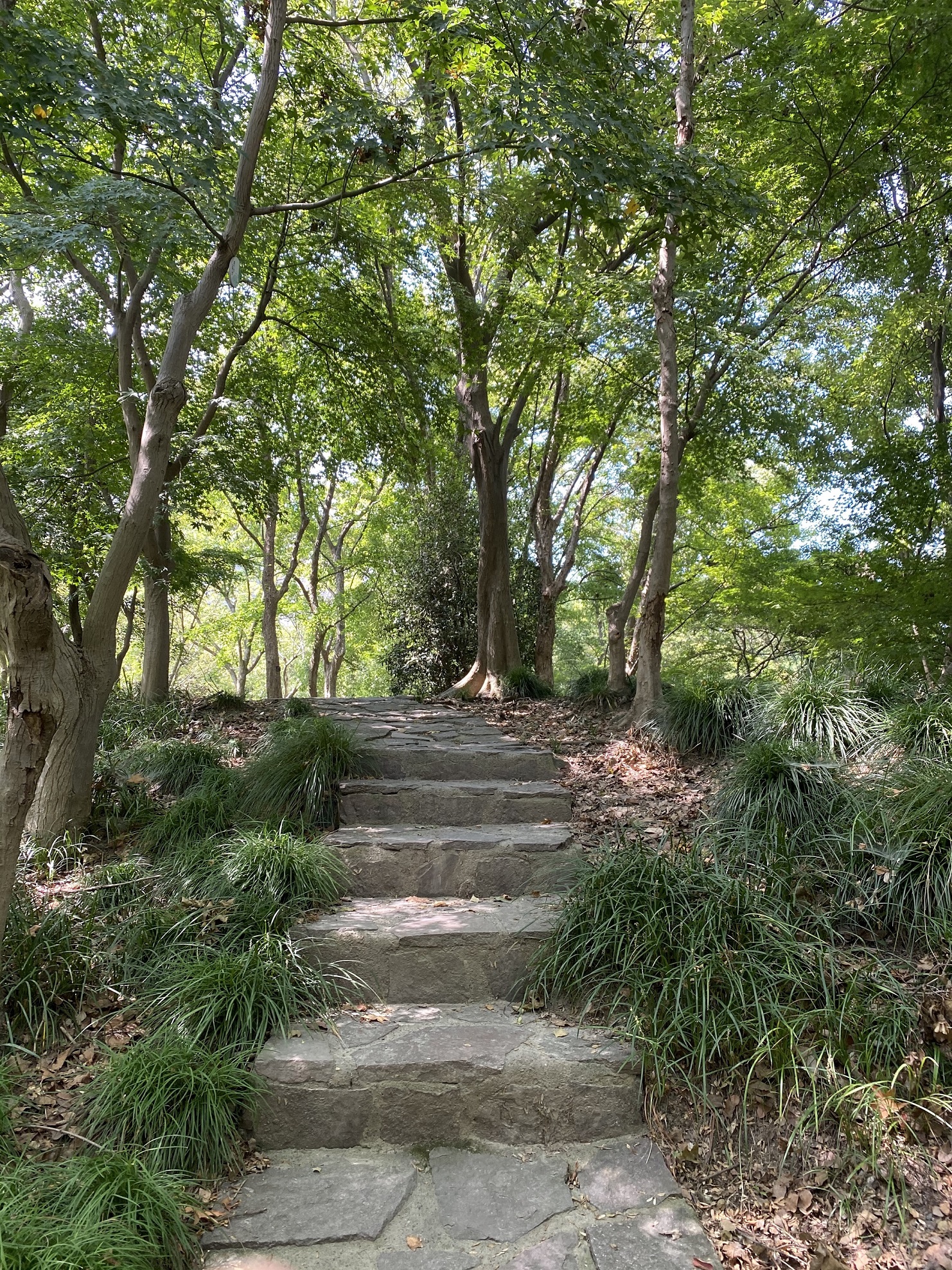 The photos of the farm always look pleasant and peaceful, but it was no heaven. The truth is that there are bugs, muddy and slimy things everywhere, and you have to find a peaceful way to get along with it when a spider sticks a hairy leg to the web and it swings above your head, you have to keep calm and continue doing your homework.

The farm gave me many happy childhood memories.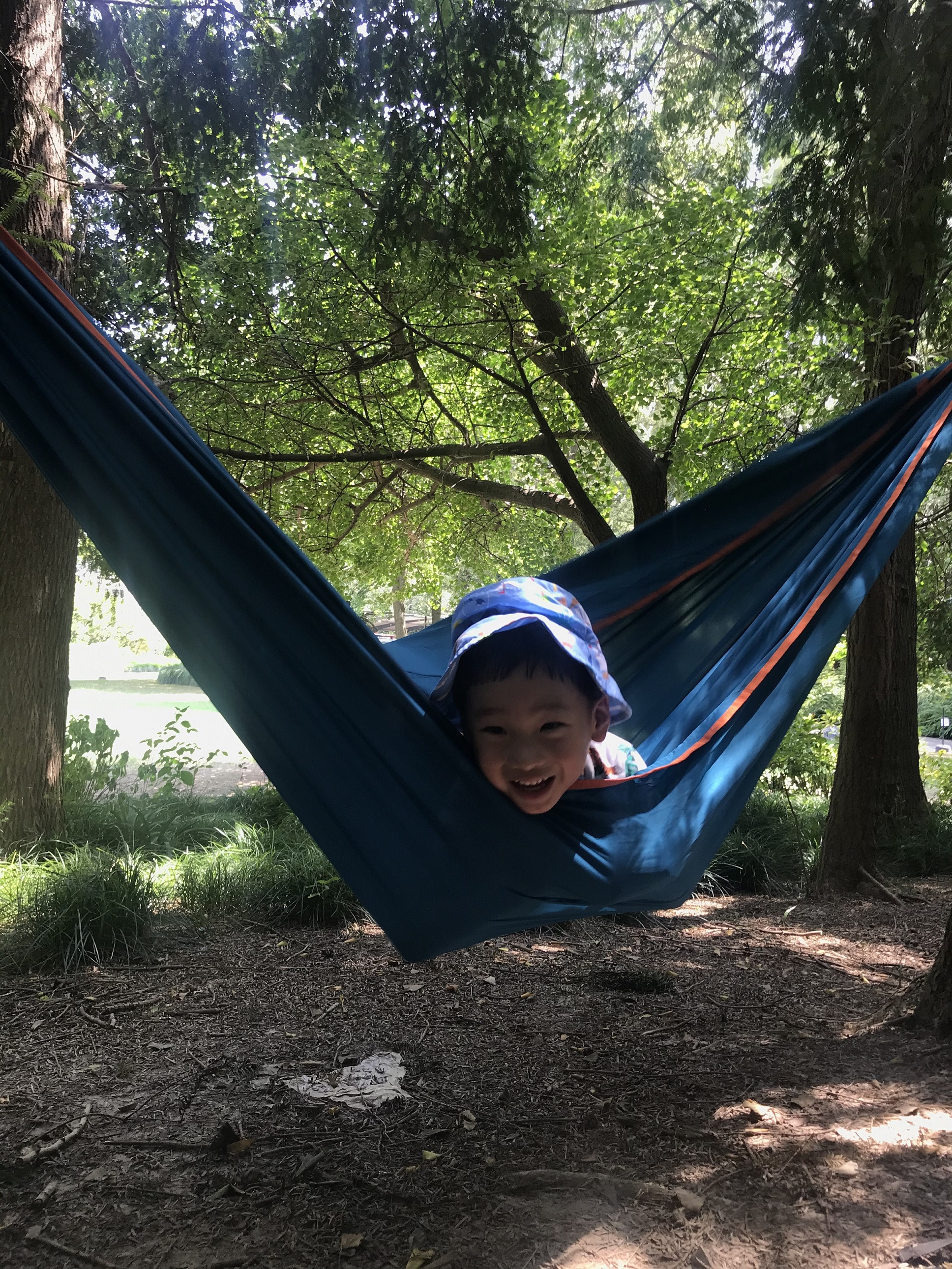 My dad's schedule was the same from Monday to Sunday. Get up early - go to the farm - work hard - don't come back until he had done everything he had to do.

What I learned from my father is that simple happiness in life requires hard work and persistence. Simple happiness doesn't come easy.

After adulthood, I left the farm. A long time has passed since I went back again. I still remember a little girl and a brown dog running fearlessly, she was brave and confident.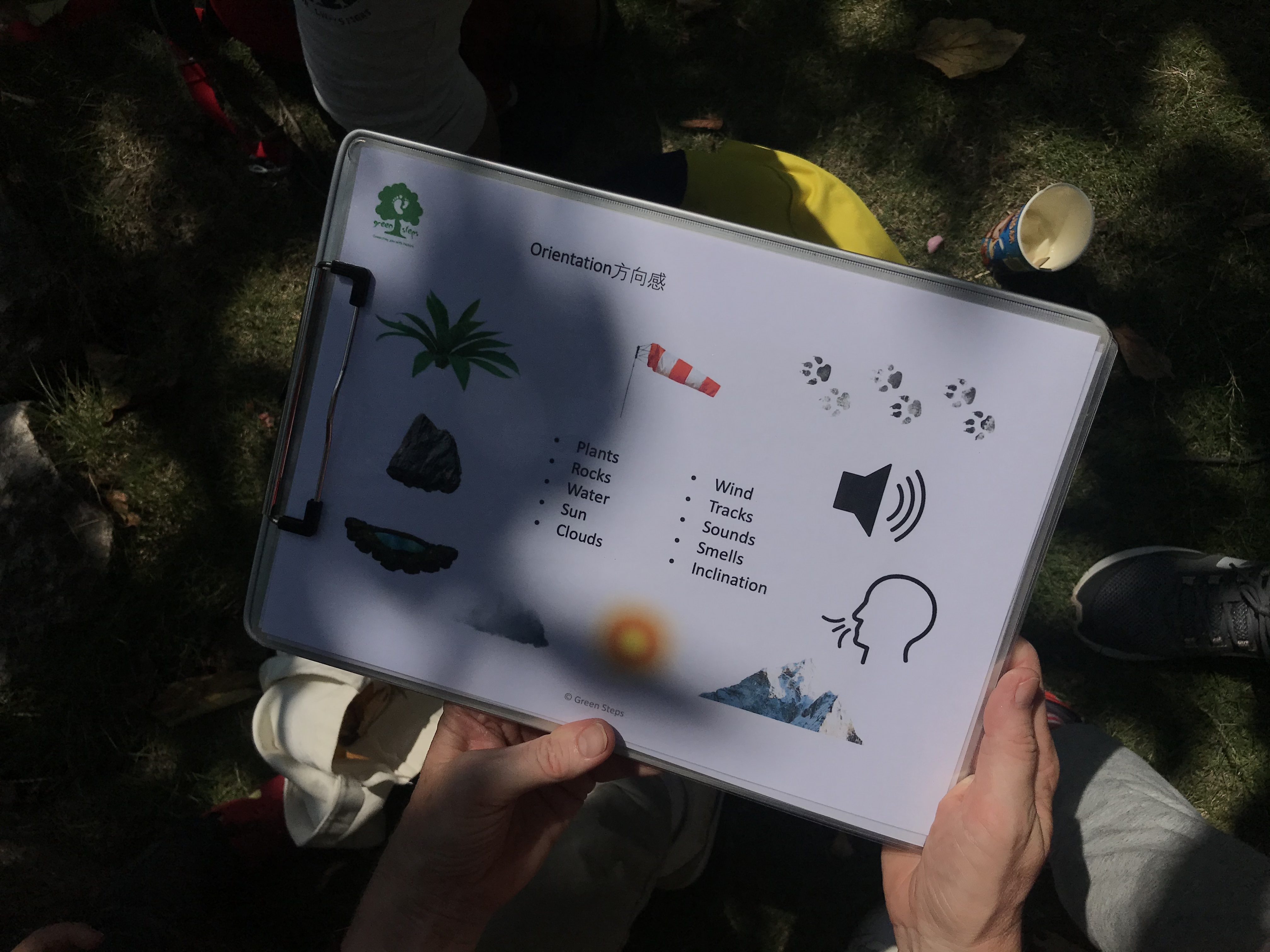 I tried to bring a lot of that spirit in my first experience as a Green Steps Nature Guide for the Summer Camp at Botanical Garden in Shanghai. Children in the city need to build that kind of strong memories.

Few people go to the Shanghai Botanical Garden, especially in the hot summer. Why go there? For Green Steps, this is the best natural forest school for children.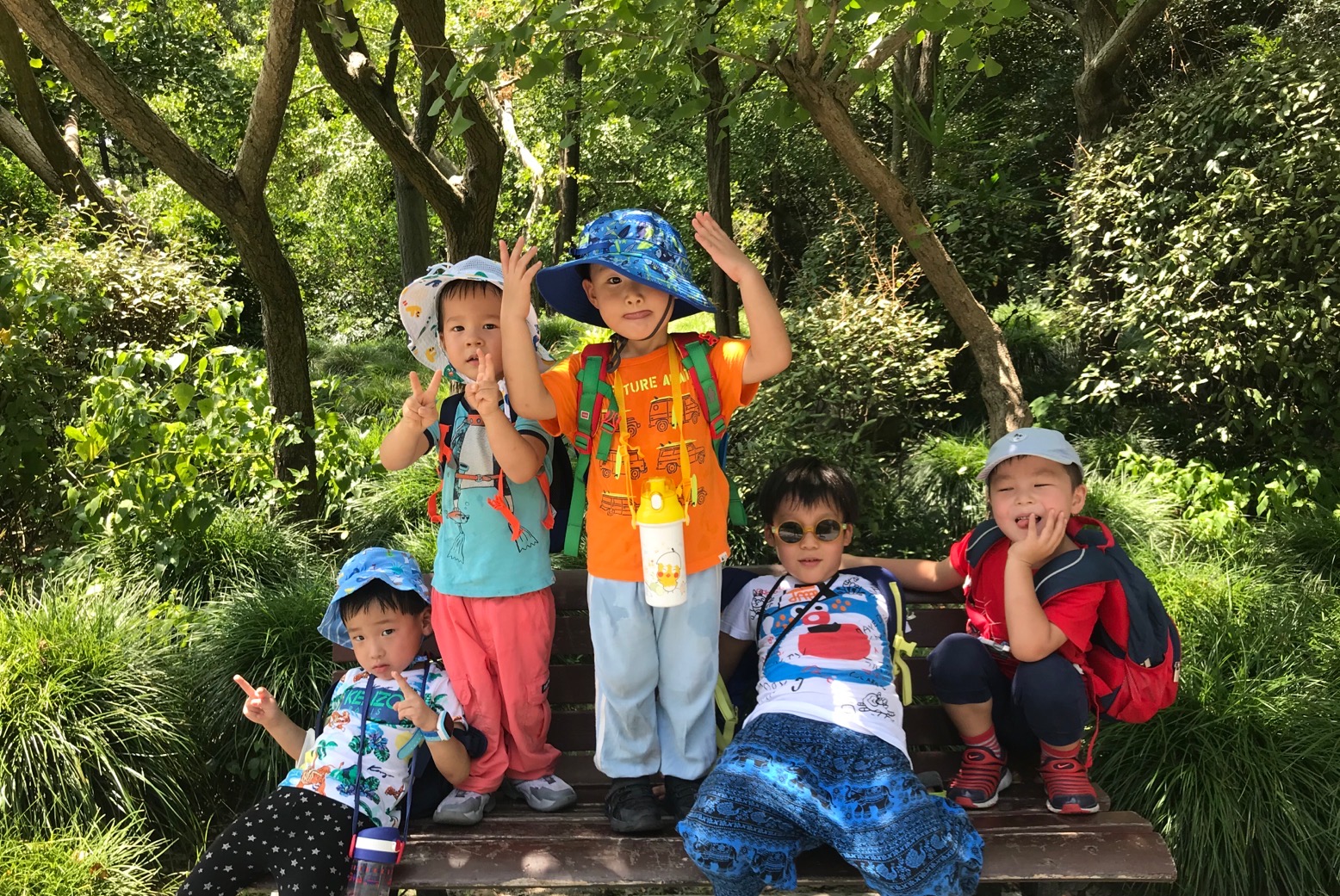 Children are born scientists and like to experience outdoor sights, smells, sounds, and textures. We choose an environment like the botanical garden, where children can boldly try various ideas while interacting with nature, practice outdoor skills, and raise awareness of environmental protection.

Last week was the last one of our summer series of half-day camps. Children were all great, gentle, and full of willpower. For some of them, it was the first time to be in touch with me and Ellen. But they quickly adapted to the environment and to us Nature Guides.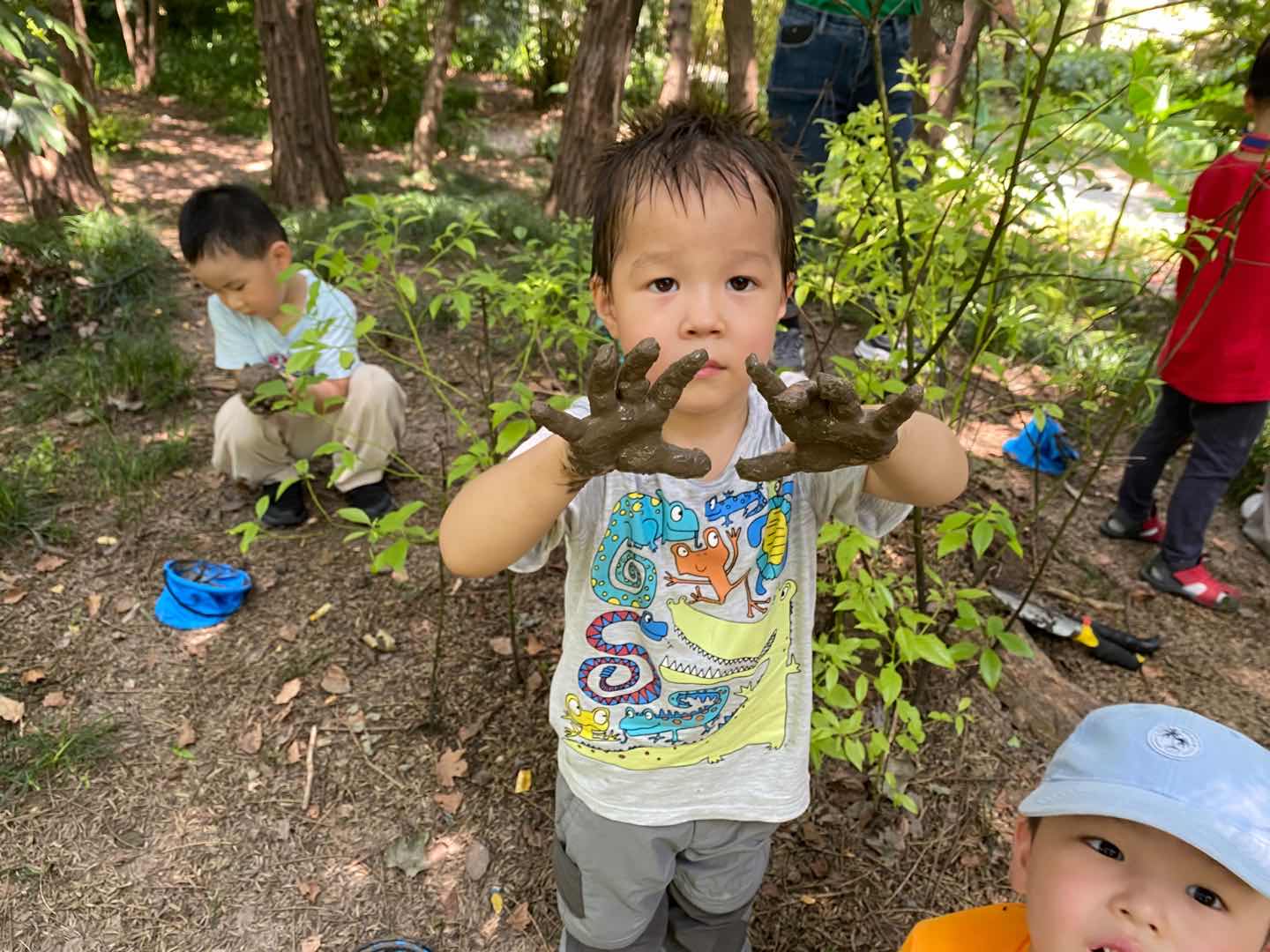 We have different activities every day: one from last week is called Mud Faces.
It is one of the lessons from our Nature Art class, where children have to mix water and terrain to make little sculptures of mud, and set their creativity free decorating it with natural elements from all around.

At first, they are all very afraid of getting their hands dirty. Probably mothers and fathers at home would be reluctant as well: they are afraid that the children will get too dirty. The children probably think about what parents always recommend them when home: "wash your hands", "Keep clean", etc.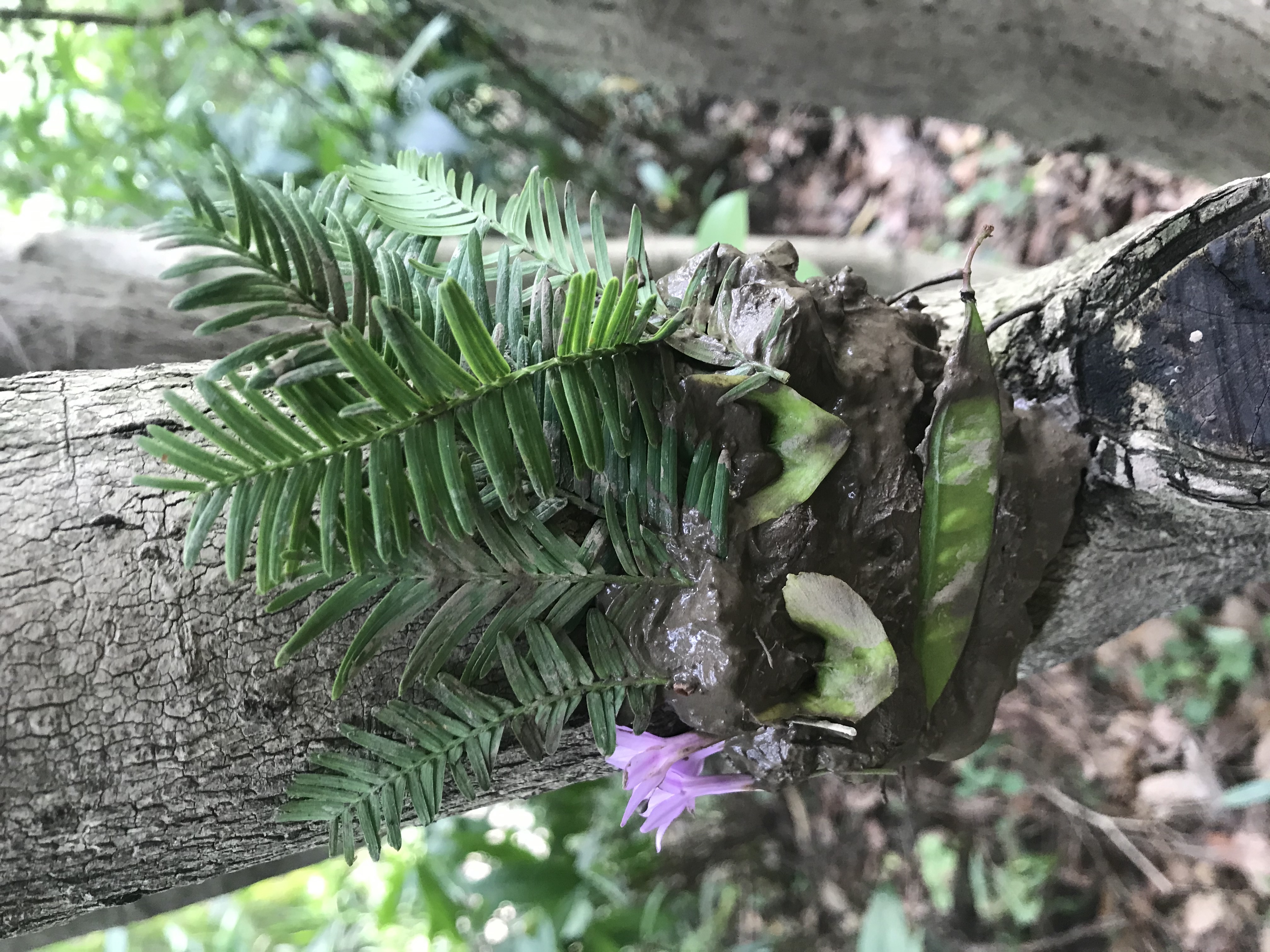 But at the same time, using this method Green Steps lets children closer to understand Nature, stimulate them to observe things around, and go for discovery with no fear, even if it is a bug of a strange color or a bee that makes you itchy just looking at it, fruits falling on the ground and strange golden leaves. These are the best nourishment for children this age.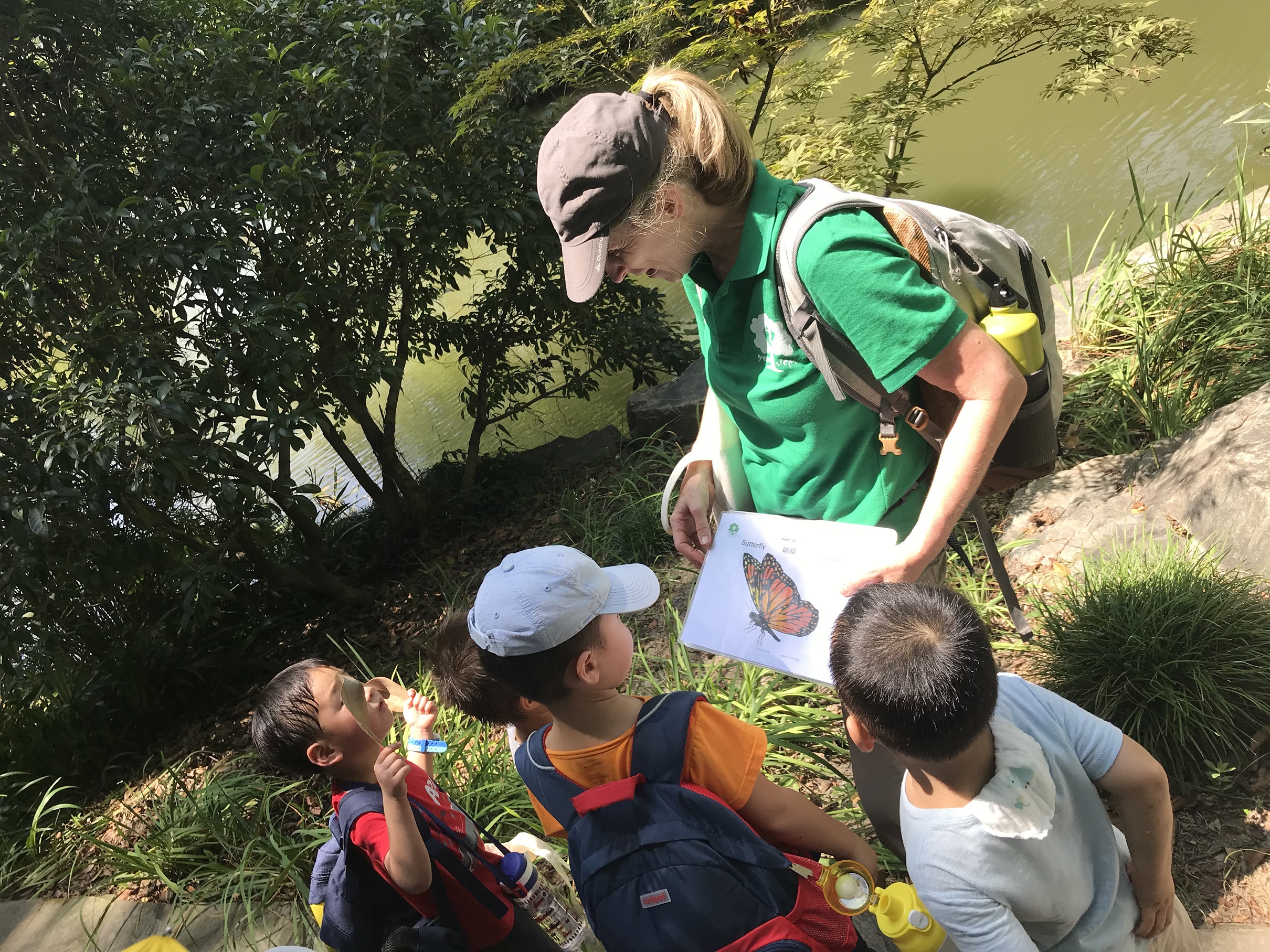 We hope that in the days to come, everyone will be happy in nature and get to know nature together.

I deeply believe that the power of nature can help children become stronger, healthy, and happy.
Maybe everything just starts from building a memory like this, with the hands dirty with mud in a Shanghai Summer.