Author:
Green Steps
Short summary:
Dear all, this extraordinary article has a special reason: we want to get you as supporters of a cause that concerns us all. Needless to say that this is important, so pls give us your full attention. You might soon face a similar situation in your hometown.
For the past 20 months, our team has been working in a small Austrian city close to Vienna on an environmental education project that aims to move learning from the classroom to the outdoors. For the Mobile Campus, we crisscrossed the city territory and designed more than 20 routes along ancient trees to help teachers educate their students about the local ecosystem and the challenges of climate change in a partially standardized way. Climate change can only be understood and solved through exciting engagement with and appreciation of the natural world - not through indoor theoretical lessons. There are many reasons why this change in teaching is necessary. There are just as many reasons why this necessary change is despite COVID-19 not being implemented quickly enough in public schools.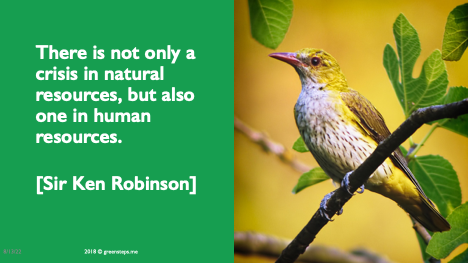 However, today we don't want to talk about this environmental education project, but about an important discovery we made during the route development. Not only did we cover quite a few hundred kilometers on the city grounds, but we also mapped over 400 trees that are more than a hundred years old (we call these trees "Big Friendly Giants" or BFGs in short). We started this work with the publicly available natural monuments, of which there are currently 39 in St. Pölten. In the process, we noticed that no natural monuments have been recognized in St. Pölten since as early as 2006, and that the number has been declining sharply since 1991.

Our early assumption that the interests of the city administration to develop the city are in conflict with its responsibility to protect nature has been confirmed by an academic paper from 2013, which investigated this issue throughout Austria relying on the official data on nature monuments. We therefore feel it is our responsibility to share our research results with the public and draw attention to this deliberate omission of conservation duties. Recent research of Munich Technical University has confirmed that large trees have an exponentially higher cooling power than smaller trees. They are essential to urban survival.

Unfortunately, two of the giant trees we mapped have already fallen victim to urban development, which is why, in view of the many construction sites in St. Pölten, we feel there is imminent danger for many more trees. We have therefore decided to take the necessary steps to preserve our beloved Big Friendly Giants in the cityscape. Since not just any person can submit an application for protection, we must meet the requirements of the UN Aarhus Convention and need 100 members to do so.

The protection of large trees should be of special concern to every citizen, because they represent a quasi-non-renewable resource. It takes 100 years, or about 5 generations, for a tree to qualify as a Big Friendly Giant. Many of the trees we have mapped are 200 or 300 years old and are not protected or appropriately labeled. And while a several hundred years old lime tree was recently in our commons brutally removed, the city government engages in unscrupulous "greenwashing" by advertising reforestation measures ("three new trees for one removed"), which is certainly necessary but does not make up for the damage done. To bring it to the point: Reforestation can be done at any time and almost anywhere. Once tree giants have been removed, they are gone forever and cannot be replaced.

More. From the declining number of large trees and old growth forests, we can increasingly see the extinction of humanity. With every old tree that has to give way, an important habitat, a small ecosystem, which until now has given us support in the "web of life", is wiped out. For example, a large oak tree is a habitat for more than 2000 species, birds, insects, fungi, and many more. Up to 400 of these species are dependent on the oak as a habitat and disappear forever due to the lack of relocation possibilities. We humans are one of these dependent species. Without large trees, we will not be around much longer.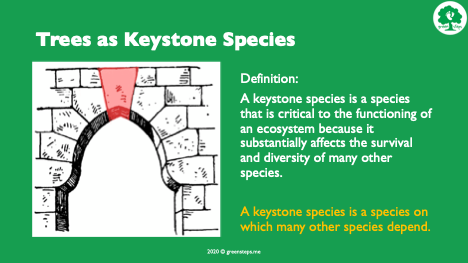 It is not enough for the magistrate to advertise the city's green zones on the periphery - St. Pölten's comparatively sparse population always makes such data look good in comparison with other provincial capitals. The last natural oases in the populated urban area must be preserved in order to strengthen the ecological health of the living space and the emotional health of the residents. Every tree counts.

Become a member of our association and help us to apply for protection and necessary legal changes.