Author:
Green Steps
Short summary:
Do you believe in serendipity? This Green Steps Nature Guide certainly does know how to go with the flow. Get to know her: get to know our Evelyn!
Behind Green Steps: Evelyn
Green Steps Team is international and diverse. You can meet some of us during our events. Others maybe are working behind the scenes, or even on another continent, but we all play a part to succeed in our mission. This is possible thanks to individuals and their hearts, which is something that goes beyond their job description.
To make you all feel closer to our community, every month we post a short introduction to one of our Team Members, to celebrate the people behind Green Steps.
Life is unpredictable: you might had planned to be on the other side of the planet, and you end up doing something totally unexpected. Something that you happen to love. That is exactly what happened to one of our Shanghai team members: get to know our Evelyn!
OR HOW SHOULD WE CALL YOU?
I actually grew up with the name JoJo because it sounds just like my Chinese nickname 舟舟. But during my teens, I decided to have an English name that would sound less childish, so "Evelyn" is what I chose to go with and what my friends call me. Regardless of how much I like this name better than JoJo, it is not an easy pronunciation for the children in my classes to remember. So I guess JoJo is my nickname to the kids.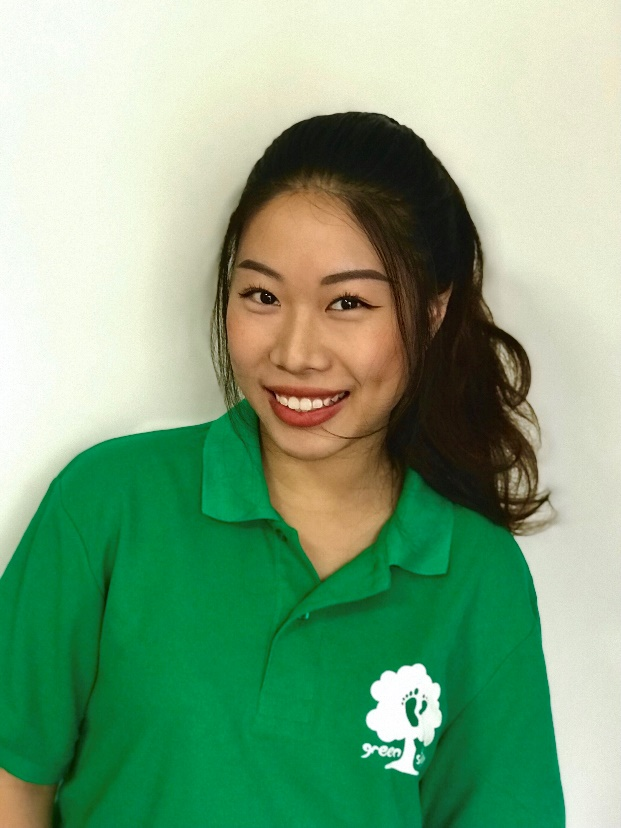 WHAT DO YOU DO FOR GREEN STEPS?
The easy explanation is that I bring kids to different parks in Shanghai every weekend to explore nature. A more interview-y description will be: I design and facilitate outdoor nature activities for children living in the city from the age of 1.5 to 9, where the design is focused on embracing with nature elements to spark children's curiosity and passion for their surroundings and the Earth.
WHAT IS YOUR DAILY LIFE OUTSIDE GREEN STEPS LIKE?
Wake up naturally without an alarm around 6 or 7, start my day with a large cup of water and a homemade meal, followed by Ultimate Frisbee at the nearby stadium under the sunshine and afterwards a bike ride to the office – This would be the perfect morning routine for me to start the day, but I'm not a perfectionist and I don't want to go too hard on myself. I just try my best to get as many of those things done as possible, meaning I'm also fine with not getting any of those done. Basically, whatever makes me happy goes into my daily routine.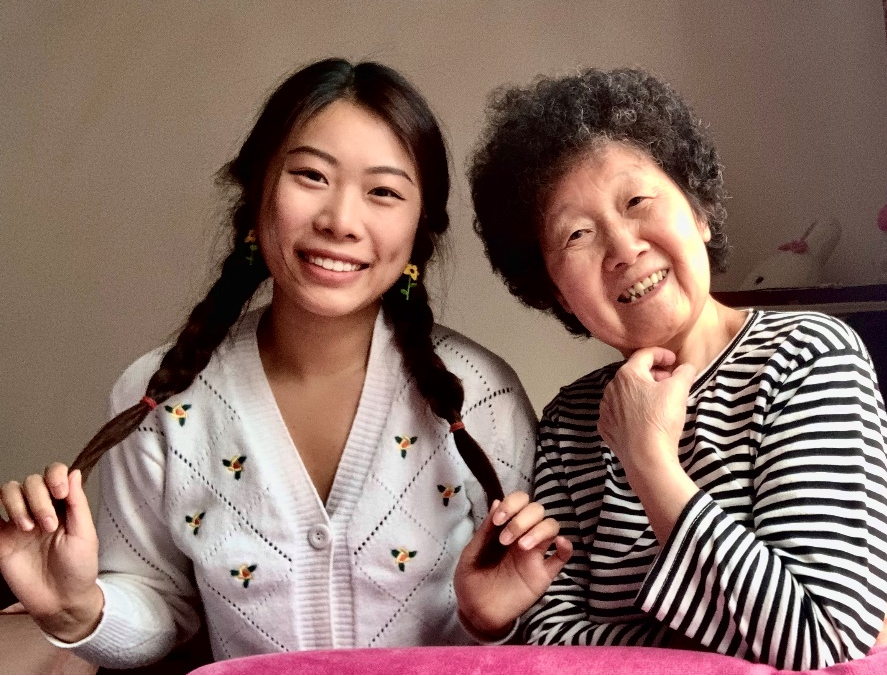 SOUNDS LIKE YOU GO WITH THE FLOW. IS THIS ALSO HOW YOU GOT TO JOIN GREEN STEPS?
I believe that everything happens for a reason. Like how I wasn't supposed to be in Shanghai in the fall of 2021.

Actually, I wasn't even supposed to be in China during that time. If things had gone as planned, I was only staying in China for the summer break after I got my bachelor's degree in Canada and before my Master's program. But things always change in an unpredictable way – my visa couldn't get renewed in time which meant I had to wait another year for the next program enrolment – this seemingly messy change of which I love if I'm being honest, because that's how I am where I am, with Green Steps.

How I first got to know about Green Steps really was the result of serendipity. I went for this workshop on environmental education. (By the way I studied Environmental Chemistry in university, and never believed that I could get a job related to what I learned in the field of education in China, because of the education system and the fast-paced city life.) There Joan talked about something about what makes up Green Steps. Don't get me wrong, Joan makes powerful speeches, but that day I felt so exhausted that I didn't fully pay attention to the speech.

"Might as well" was the attitude I had when I followed Green Steps' official account on WeChat, where I took a quick glance at the latest post: a job posting. After that, everything went well - my self-introductory talk with Joan about my passion, my interview with Annie and her accepting the fact that I'd be leaving within a year, and me joining the nature guide team. Everything happens for a reason. I didn't search for this job, and it just got delivered right to my face. I like thinking of my story with Green Steps like this.
TELL US SOMETHING ABOUT YOURSELF USING A BOOK
The Misterious Island by Jules Verne
This book entertained and satisfied the adventurous heart of the younger me, making me want to explore the world too.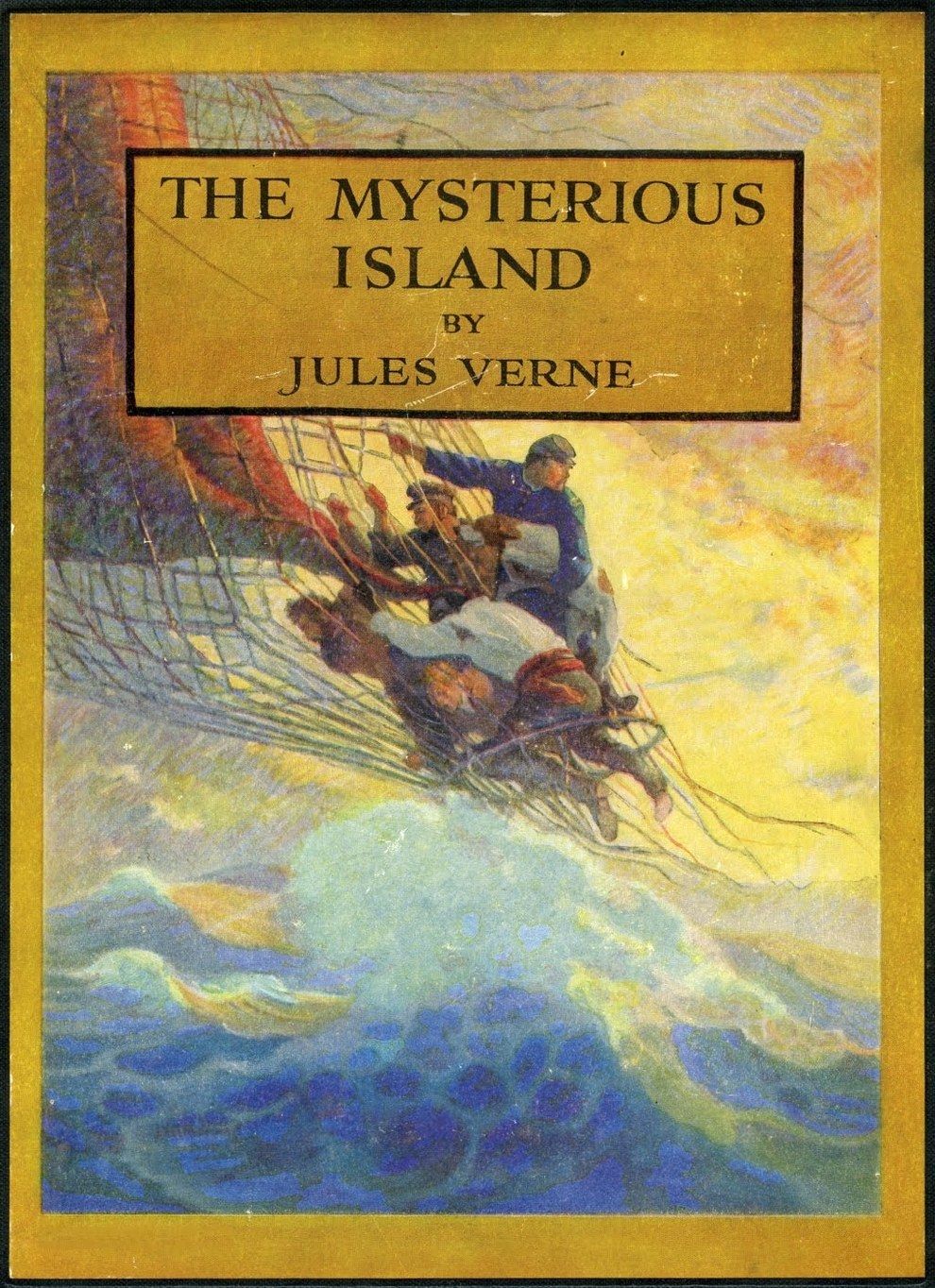 WHAT DO YOU EXPECT FOR OUR MISSION AT GREEN STEPS?
What Green Steps has instilled in me has inspired me to spread the spirit of rewilding among children. No matter where I am, I can see myself discovering the world and sharing the amazing sides with others. I can also see Green Steps making an impact on other people like me who would want to make a difference to the younger generations.