Author:
Green Steps
Short summary:
From Accra to Shanghai: Green Steps' Hack4Future was the chance for the meeting to happen. He is passionate about handling modern technologies to solve real life problems, we offered him the chance to give his contribution to solve the most urgent problem of them all: climate crisis. From then on his silent attitude to get things done boosted our ability to bring our vision in your hands. Get to know our Front End developer, Khalid!
Behind Green Steps: Khalid Odartey Lamptey
Green Steps Team is international and diverse. You can meet some of us during our events. Others maybe are working behind the scenes, or even in another continent, but we all play a part to succeed in our mission. This is possible thanks to individuals and their hearth, which is something that goes beyond their job description.
To make you all feel closer to our community, every month we post a short introduction to one of our Team Members, to celebrate the people behind Green Steps.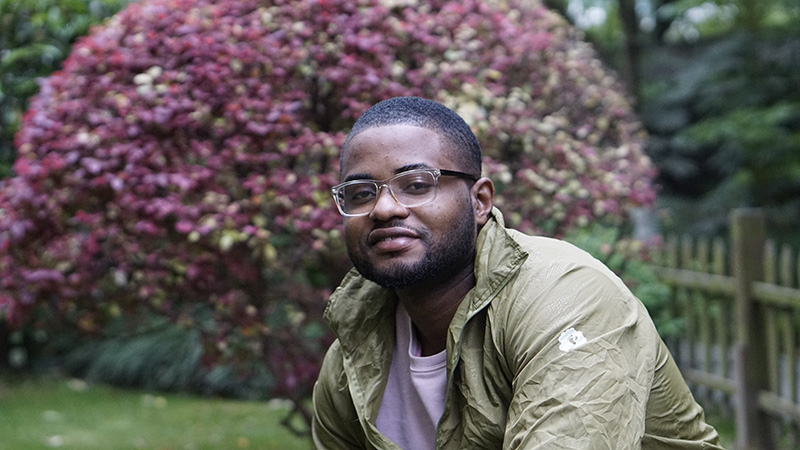 Connecting you with nature: that is our motto. When we run our activities you can see it crystal clear. But how hard is that when we try to connect you in the contemporary digital world?

Super easy. Barely an inconvenience. Well, it is made easy by the ability to put our ideas and designs into your hands. For that we have to thank our friendly Khalid Odartey Lamptey.


How can we call you?
They used to call me DJ Khalid or DJ, because I resemble DJ Khaled, an American DJ and Hip-hop producer. Others referred to me as "Draig" because I enjoyed listening to Drake's music and was a huge fan of him. Amongst these nicknames, Draig is my preferred moniker.
We introduced you saying that your work is - digitally speaking - about putting our ideas in people's hands. Can you better explain your role?
I am in charge of Front-End development. At Green Steps, my responsibility is ensuring that when a user opens the ARK, all the visible site features come up correctly based on the user's device. Also, I make sure that the web design concepts are technically feasible. Following the designer's creation of the user interface templates, I implement and test the designs across a range of screen sizes using different browsers to ensure that they function accordingly and appear exactly as they should.
Sounds quite crucial, at the crossroad between technicality and creativity. Is this dual facet of yours manifested on your personal routine as well?
I don't really know about that, but I surely get the most out of my regular habits. Apart from my Job, cooking and working out have all become a regular part of my day. I usually plan/cook my meals for the week on weekends. At the gym, I focus on strength training to improve my mental energy and physical health. This helps me to make it through my days. I always start my day with gratitude, followed by a review of the Most Important Tasks (MITs) and a focus on the current Job task at hand.
What my colleagues are unaware of is that I am an ardent lover of football. In addition, I am a skillful football player and a passionate Chelsea fan. I am meticulous in my attention to detail and despise making errors.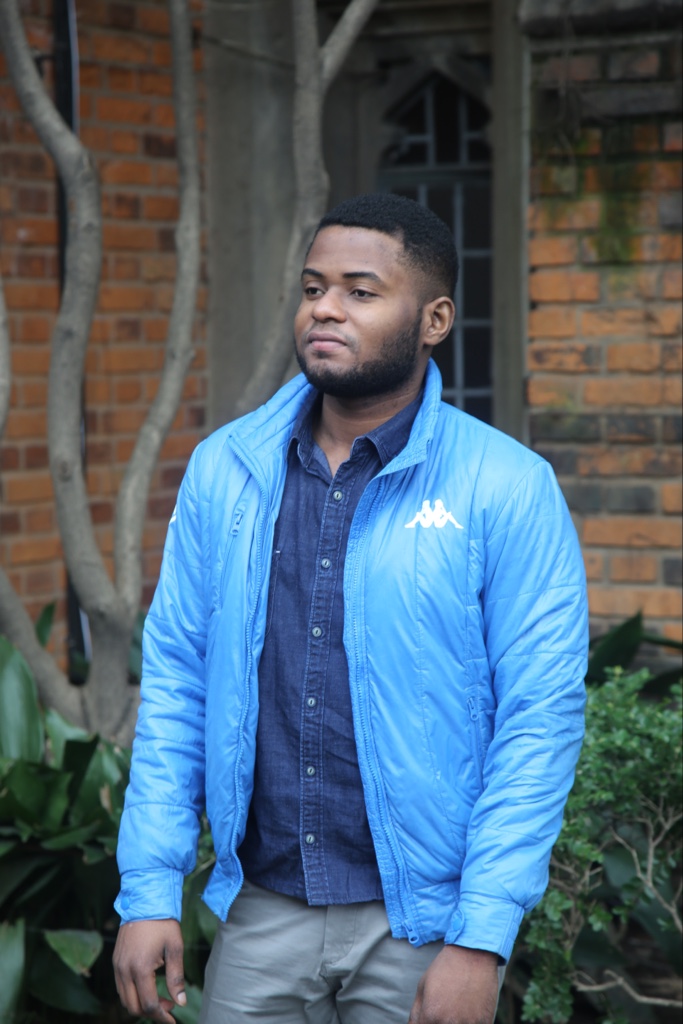 "For me, Life is a process of conscious evolution"
Passion and discipline: that sounds like a great mix for a team member! Tell us more: how did your path cross with Green Steps' one?
I am a Ghanaian born and bred in Accra, the capital city of Ghana. For me, life is a process of conscious evolution. Leveraging modern technologies to find solutions to problems have always been a passion of mine. After earning my bachelor's degree at Kwame Nkrumah University of Science and Technology, Ghana, I was selected as a teaching and research assistant. During that period, I was responsible for determining the growth pathways of many students through project planning and academic guidance. Fast forward I got a scholarship to pursue my master's degree in China. Prior to graduating, I participated in a Green Steps Hackathon which got me more enthused about nature and was impressed by the company's Green initiatives. As a result of my work ethics and swift design implementations, I was offered the rare opportunity to join the team as a Front-End developer. I couldn't pass up the chance to join a team dedicated to making the planet a better place. The company's initiative to encourage humans to provide ecosystem services in order to address the climate crisis, as well as the facilitation of outdoor activities and project potential (ARK!) inspired me to join them.
Is there something you would suggest us reading about to understand your personality on a deeper level?
The book "Motivation and Personality" by Abraham H. Maslow describes the characteristics of self-actualizing individuals in detail. A couple of the outlined characteristics that resonates with me is how self-actualizing people "have a deep feeling of identification, sympathy, and affection for human beings in spite of all occasional anger, and impatience. Also, their "wonderful capacity to appreciate again and again, freshly and naively, the basic goods of life, with awe, pleasure, wonder, and even ecstasy". I highly recommend this book to anyone who hasn't read it yet.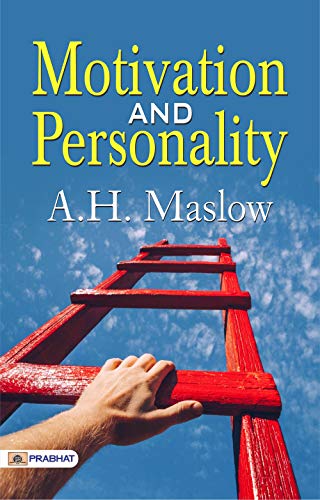 At Green Steps the common effort of many different people comes together: how do you think that all this work will actually make an impact?
As a result of the predominant influence of technologies, today's world community is increasingly getting disconnected from nature. I expect Green Steps to use the ARK in solving this problem by providing a common platform for people to explore and interact with nature, share thoughts, and influence greatly the lives of people. Additionally, continue to develop ways to come up with evolving solutions to close the current gap that exists today. It is my wish that Green Steps would be recognized globally in the next few years and be the chief pioneer in spurring a new era of technological development and provide a library for best practices that will bring us closer to a remarkable level of awareness of nature-deficit disorders in restoring our disconnection to nature.