Author:
Green Steps
Short summary:
Stay fit, drink coffee and get lost in the Youtube rabbit hole. This might sound not conventional for a Green Steps team member, but there is much more to disclose about this one. From Bordeaux to Shanghai to make the code in the ARK "elegant": get to know our Lead Software Developer, Mohammed!
Behind Green Steps: Mohammed Ben-Thaier
Green Steps Team is international and diverse. You can meet some of us during our events. Others maybe are working behind the scenes, or even in another continent, but we all play a part to succeed in our mission. This is possible thanks to individuals and their heart, which is something that goes beyond their job description.
To make you all feel closer to our community, every month we post a short introduction to one of our Team Members, to celebrate the people behind Green Steps.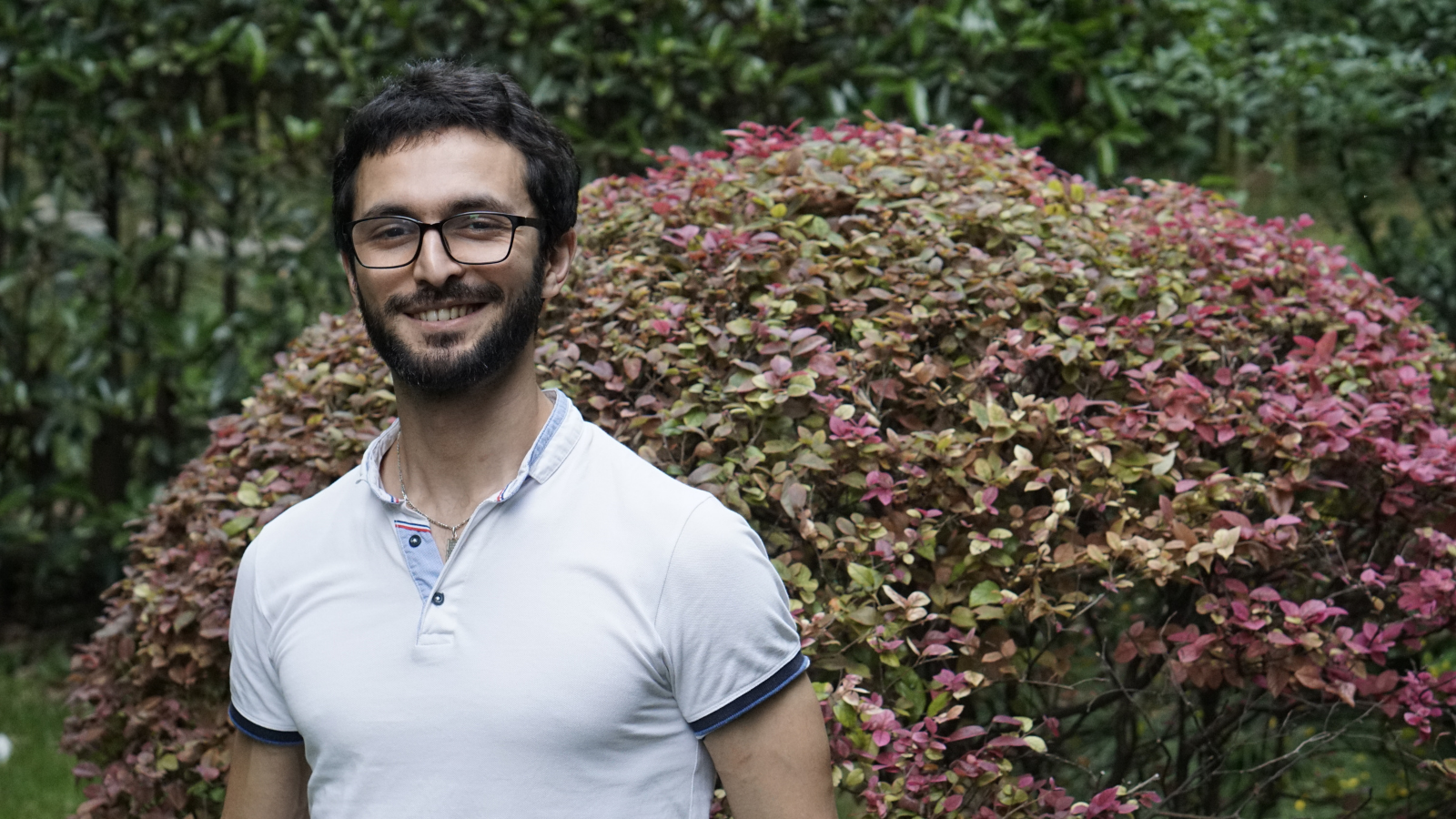 Energy can get different shapes. It can be triggered by the confidence in your action and in the target you are aiming at. Or can be triggered by some special people who inspire you without knowing it, just because you witness the selfless dedication they put into their actions.

At Green Steps both things happen on a daily basis: one of the people who brings and takes this kind of energy putting his talent into building the digital architecture of the ARK. Get to know Mohammed Ben-Thaier.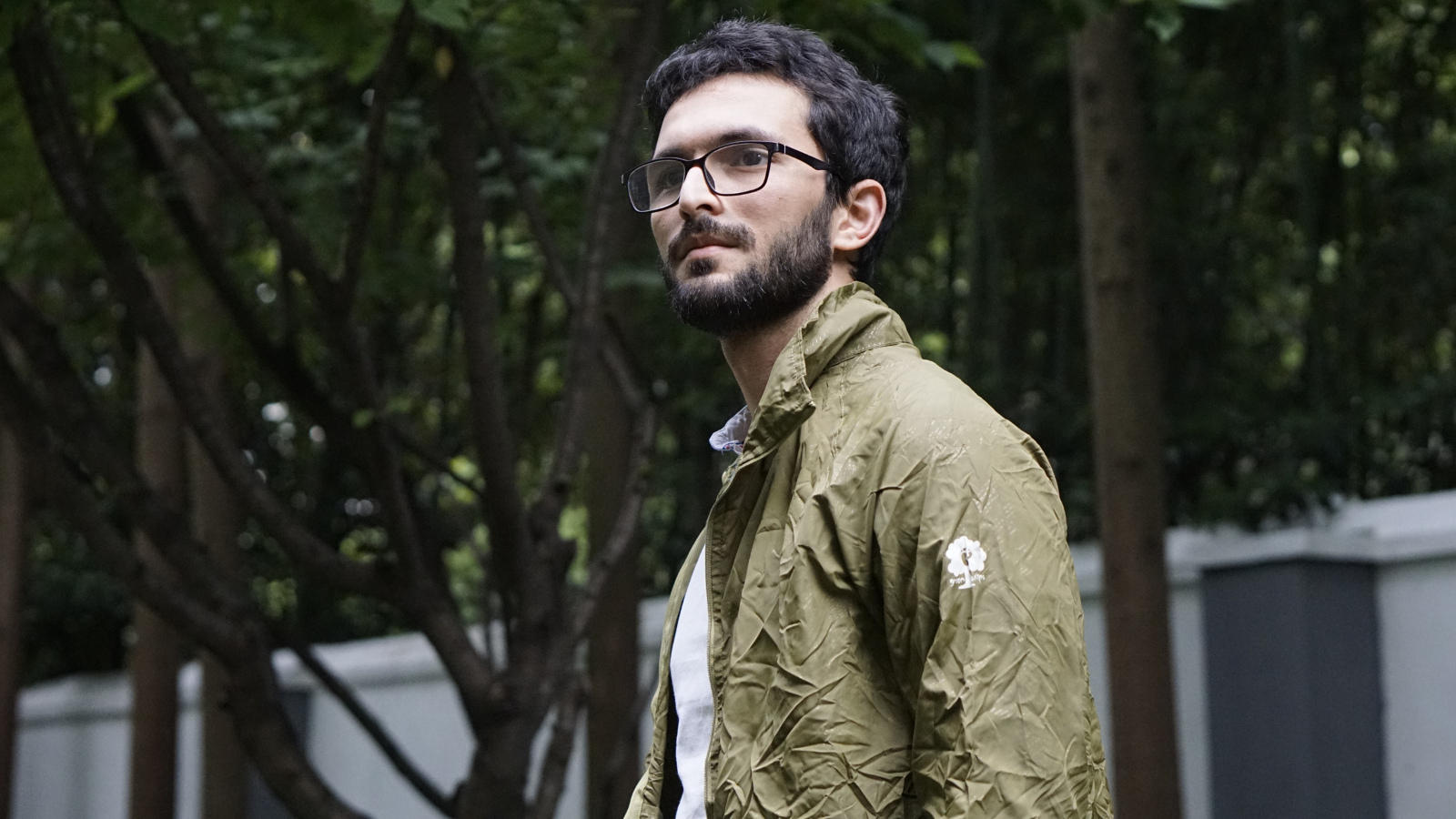 My name is Mohammed. They usually just call me "Momo" because it is cuter and shorter. In chinese I translate it 默默 with the character 默 who means "silent" or "tacit".
Even though some of my friends may disagree, I think it describes me quite well. I do like attracting attention towards myself when I am in a good mood. But often, I prefer remaining silent in my corner and thinking about life, everything and the rest.

As a bonus nickname: my best friend calls me 老坏蛋, which literally means "old evil guy". But that's another story...
IN YOUR INTRODUCTION WE SAID THAT YOU HELP TO MAKE THE ARK CODE MORE "ELEGANT". WHAT IS A MORE CONVENTIONAL WAY TO EXPLAIN YOUR JOB?
I am a software developer, 7 years experience among which 3 years as a freelancer. I helped bootstrapping the code that became what is the ARK today. My involvement in the code has its ups and downs in terms of the amount of time that I can dedicate, but I volunteered to stay around in case of need.

I have a great admiration for the dedication of the team, and I am receiving a great influence from it. My only wish is to be an important piece of what we are building together.
YOUR JOB REQUIRES FLEXIBLE TIME MANAGEMENT: DOES THAT AFFECT YOUR DAILY ROUTINE?
I wish I could be a bit more proud of my daily routine. It consists mostly of coffee and youtube breaks.

I try to stay fit by including sports in my habits. I am also naturally curious. I like reading, or more precisely I like being proud of having read a book.

More recently I also try to do meditation. I would say most of the time it has no effect on me. But even though they say meditation is not a religion, it is all about having faith, persistence and consistency in the ritual.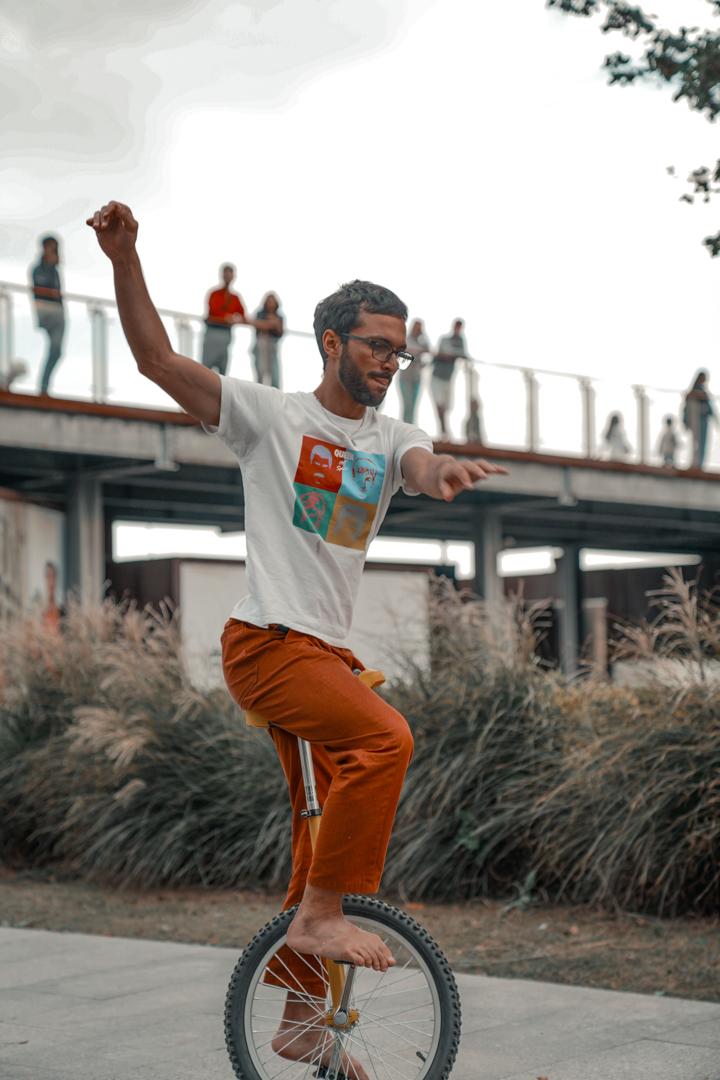 "I love trying things that look hard.
I don't mind falling in front of everybody while I am learning because at the end there is always the "wow" feeling of doing something extraordinary"
(so get your tongue out and don't fear failure)
SOUNDS LIKE BELIEVING IN SOMETHING IS CRUCIAL FOR YOU, STARTING BY BELIEVING IN YOURSELF! HOW DID YOU END UP GIVING FAITH TO GREEN STEPS?
I was born in Bordeaux (France) under the sign of Leo. I am from a family of North-African immigrant parents. I have two brothers and two sisters. People never guess that I am the eldest of my siblings. But I am. That's what my mom told me.

When in school my dad was always pushing me to be "the best student", especially in math class. And I was (most of the time). When I graduated from high school I was hesitating between going to medical school or towards a more "scientific studies" with lots of math. I chose math and that's how I ended up graduating from some "engineering school". And then I forgot about most of the math I learned after high school.

Sometimes I surprise myself trying to imagine a parallel universe where I made a different choice. But still, I am happy about the life I have now. For example, I might not be living abroad if I were a doctor.

When I see some domain that feels mysterious and encoded to the extent that I cannot understand its language: that is the moment when I see a challenge. I like understanding things. I disagree with those who say that "not knowing allows the magic to happen", because I find the ingenuity and the complex ideas magic on their own.

This is maybe the reason why I ended up understanding "code and computers''. Which led me to become one of the "tech guys" (greensteps' official euphemism for "nerd"). But if you try to categorize me as "some sort of person or another" you would be surprised by all the unexpected ways it won't fit. One of my sisters has been trying for decades now.
LOOKS LIKE THE SEEK FOR CHALLENGES WAS ALWAYS SOMEWHERE INTO YOU. IS IT SOMETHING THAT YOU FOUND CONSISTENT AMONG YOUR INTERESTS SINCE A YOUNG AGE?
As a teenager, I enjoyed reading Science Fiction. I remember in particular a novel called "Niourk" (Stephan Wul).
It is not very famous, but this is the first "real" novel I ever read after I learned how to read.

I read it many times at different ages and I was always surprised by how I would understand things a bit differently every time.
It is the story of a post-apocalyptic world where oceans have dried into "big salted lakes" and humans live as stone age tribes surviving between dangerous mutant animals.

The main character is a "tanned skin kid" who is being used as a scapegoat by his tribe.

There are many possible ways to read that book. I would say it shows how adversity can make the best of someone come out, and how fear and power can unleash craziness in human beings. But don't ask too much from it: it is a "teenage book".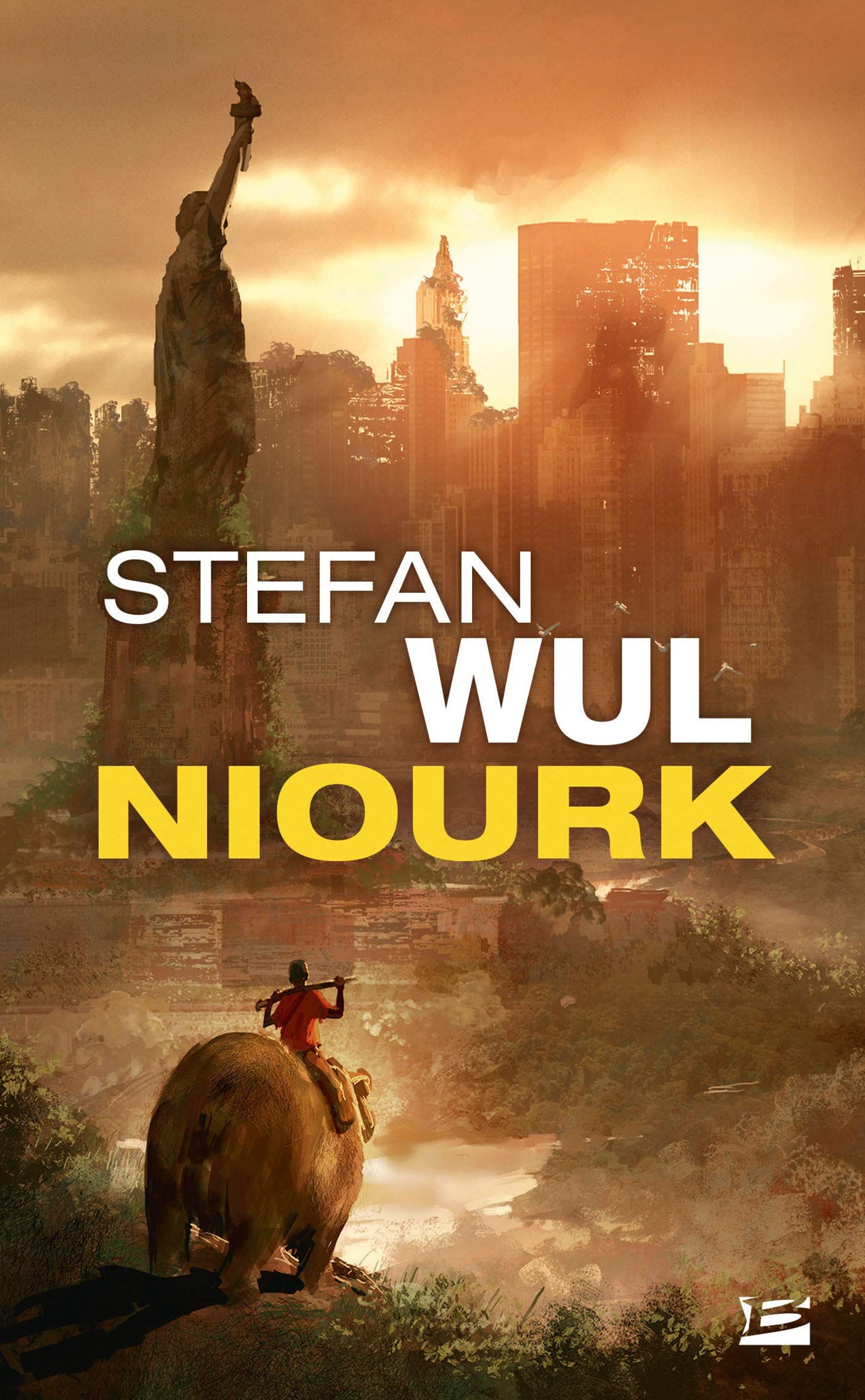 AT GREEN STEPS THE COMMON EFFORT OF MANY DIFFERENT PEOPLE COMES TOGETHER: WHAT IS THAT YOU SEE AS THE BIGGEST CHALLENGE, AND THEREFORE THE BIGGEST OPPORTUNITY FOR THIS GROUP IN THE NEAR FUTURE?
I view Greensteps as an organisation powered by deeply motivated people who are doing great things because they are inspired by a sincere love for "the mission".

As it grows it will face the same challenge as everything that becomes shiny and fancy. It will attract people who come to serve themselves. If Green Steps makes an example of itself of how to work together with sincerity, kindness and efficiency, it has a bright future.

Human nature in its negative facets always represents the biggest challenge, but it also hosts the solution to overcome it. My negative facet, for example, would be laziness. The main challenge that I foresee would be to find a system that remains stable and efficient despite all the negative facets of human nature.
Working hard together we have the potential to overcome all of those. Laziness included.