Author:
Green Steps
Short summary:
Green Steps presented on Sep 23 its pilot project on transforming cities into learning spaces to a local audience and invited to a panel discussion on the future of education.
Humanity is without doubt at a crossroad as the climate crisis produces more and more visible impact on planet and people. While it is required to transform our societies in various aspects, we believe that the transformation of education plays a crucial and central role. As Confucius once said: "If your plan is for 1 year plant rice. If your plan is for 10 years plant trees. If your plan is for 100 years educate children." We do not only need a transformation of what we eat or which plants we grow, we need to rediscover ourselves and overhaul our cultures.

While religions have fulfilled this purpose of transforming cultures and societies in the past, education is hailed in post-modern and atheist contemporary circles a substitute for religion. However, even experts like the late Sir Ken Robinson have not been able to provide a strategy on how to overhaul education systems and transform them into something different. In one of the most-viewed ever TED talk, Robinson nails down the problems public as well as private education faces, but admits that he does not know into what education systems must change. He only knows that it has to be radically different from what most children experience now.

Green Steps has tried to innovate for the last five years at the intersection of pedagogy, ecology and information technology, and we have reached two important milestones, which we want to celebrate with you on the occasion of Fall Equinox.

1. We have completed the Mobile Campus 4.0 pilot project in St. Pölten: a partly standardized outdoor curriculum which strengthens systems awareness and ecological intelligence.

2. We launch the production version of our learning app and empower thereby other communities and organizations to implement such an outdoor curriculum in their home towns.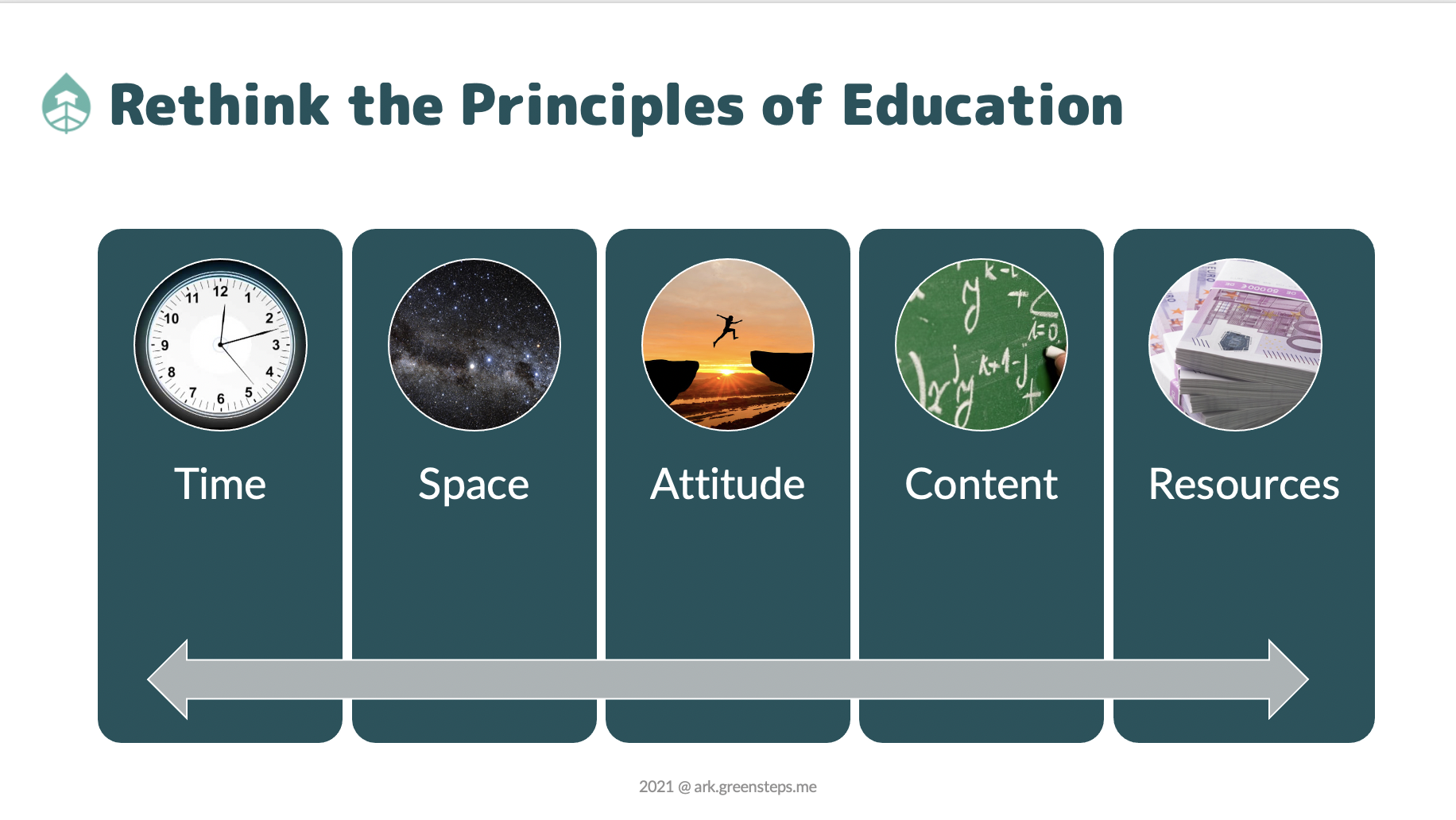 Green Steps has been working on scaling environmental education since 2017 and has spent the past two years in St. Pölten developing the pilot project "Mobile Campus 4.0" with the help of the app. In the Mobile Campus, more than 400 trees with an estimated age of more than 100 years were measured and mapped as "Big Friendly Giants". Green Steps' nature educators have connected these trees into more than 20 routes that will complement the curriculum in elementary and secondary schools to make education climate-smart.

Lukas Helebrandt, development manager at Green Steps: "St. Pölten is a typical small town. Half of the world's population lives in cities of a similar size. The pilot project is therefore transferable to many other cities and helps to quickly scale the impact of environmental education. Our vision is an Internet of Nature that helps people become part of nature again."

The scientific project manager, Gloria Corradini, foresees dangers: "Many of the old trees are threatened by construction activities or have already been cut down during the 20-month project period. In times of climate change, old trees as motherships of biodiversity ensure our survival and must therefore be strictly protected."

Green Steps Europe founder Knut Wimberger: "With the ARK, we have developed a tool that empowers every user to actively pursue environmental protection and environmental education. This is not about "treehugging", but about a revival of democracy and a new communal form of decision making. Not just every tree, but every engaged citizen makes a difference."