Author:
Elena Sokolova, Milla Berezutskaya
Short summary:
Environmentalism in Russia? This article written by our two new Russian European Solidarity Corps volunteers sheds light at the ecological movement of a vast country which is recently known for different headlines. If impact is required, then collaboration across the Eurasian continent amongst the ecological movement is needed.
There are facts about Russia that are well-known. Examples are the variety of nationalities and the vast territory with more than 80 regions! However, when it comes to ecology, could you name one international ecological organization? And more specifically, would you know one from Russia? This article is neither comprehensive nor complete. Still, we tried to summarize some of the facts about ecology, environmental education initiatives, and organizations in Russia you might have never heard before.

No doubt that each Russian region has its own ecological, cultural, historical and even linguistic differences. However, the main difficulties when it comes to ecological education and project realization are the same. The most frequently mentioned challenges are the "low recognition of environmental problems", for instance, of radioactive contamination or illegal construction activities near natural reserves, and legislation that inhibits the efforts of non-governmental organizations".

Quite often a new "anti-environmental action" meets public disapproval, but more frequently the government succeeds concealing such measures so that people don't know about it. In addition, it is very hard for environmental organizations to find appropriate financial support. Nevertheless, there are ecological organizations and projects all over the country that try to raise awareness of environmental issues to improve the situation.
We would like to give a few examples of such ecological movements at an international, governmental and local level.
Governmental organizations
The work of environmental organizations is expected to be supported by the government, by regulating the adoption of necessary laws in the field of environmental protection. What are the biggest Russian governmental organizations in the field of ecology?

The Ministry of Natural Resources and Environment of the Russian Federation
The Ministry of Natural Resources and the Environment is responsible for the creation and enforcement of policies and regulations dealing with the environment. This includes conservation, regeneration, forestry and wildlife protection.

Federal Service of Russia for Hydrometeorology and Environmental Monitoring
The main goal of this federal service is the protection of society from natural hazards, pollution, and climate change. It also provides hydrometeorological support to the activities of the Russian Federation in the Arctic, Antarctic, and in the ocean.

The Russian Geographical Society
This institution and its regional offices explores, stores, and shares geographical and biological information about the country. Moreover, it creates environmental and educational tools (e.g., phenology mobile app) and highlights the activities of youth in ecology and geography.
International Organizations
As has been already outlined, governmental and non-governmental organizations often antagonize each other. Often, governmental organizations do not share views of international ones. This dissociation leads to big problems for the environment and society. Still, we find that the impact of international organizations in Russia has always been tangible and worth mentioning.

World Wildlife Fund (WWF)
WWF is the best example of this dissociation between governmental and non-governmental organizations. On 10 March 2023, WWF was listed as a "foreign agent" in Russia, for having tried to influence the Russian authorities "under the guise of protecting nature and the environment". This label has Soviet-era connotations and is used by the Russian government against people criticizing actions of authorities. Being a "foreign agent" in Russia has a lot of restrictions as consequence, and, of course, preempts governmental funding. However, WWF continues its activity in Russia.

One of the crucial activities of WWF is the protection of biodiversity. WWF creates and protects natural reserves, fights against poaching, and tries to promote implementation of new environmental laws. Another important activity of WWF is to create not only isolated protected areas, but also to connect them with green corridors. It is necessary to create an "econet" which is essential to preserve and increase biodiversity. Other important goals of WWF are sustainable forest management, sustainable marine fisheries, climate program, green economy, freshwater ecosystems.

Greenpeace
One of Greenpeace's crucial activities is fighting fires and preventing their occurrence. So, they do both fire prevention and fire suppression, and they are developing a volunteer firefighting movement. They also educate people about the causes of fires. In fact, according to Greenpeace, almost half of Russians believe that fires are not caused by humans, but by the sun and heat. Thus, Greenpeace is creating a series of guidelines for children's education and game lessons designed to increase children's knowledge about fires. They also cooperate with famous cartoons producers, creating educational lessons with characters familiar to every child. Their educational activities are aimed to increase environmental literacy among children and adults.

Other significant activities of Greenpeace are: saving forests, protecting nature reserves and other protected areas of Russia, reducing climate change, making renewable energy technology a global public good, creating a cycle map, and reducing waste.
On 19 May 2023 the Russian government declared Greenpeace an "undesirable organization". "Undesirable" is a stronger designation than "foreign agent". "Undesirable organization" means effective ban in the country and not just a closer monitoring by authorities as it was with the WWF. It means that the Russian office of Greenpeace must close. The designation criminalizes the work of such organizations. All Russian people connected with Greenpeace are at risk of criminal prosecution.

Earlier, we have introduced the fact that there are about more than 80 regions and zones in Russia. For this reason, we decided to show local examples of ecological organizations, activists, or projects from our home territories, respectively in Nizhny Novgorod Oblast and Ataiskiy krai (Altai Region). These two huge territories are located quite distant from each other and can partially illustrate local ecological movements in the country.
Ecological Organizations in Nizhny Novgorod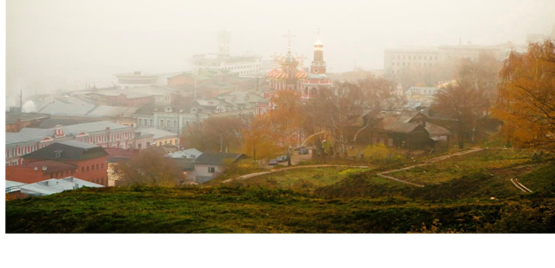 Nizhny Novgorod is a city located at the confluence of the Oka and the Volga rivers in Central Russia, with a population of over 1.2 million residents. It hosts one big nature reserve and 32 small ones. The Nizhny Novgorod's district covers an area of 76,900 square kilometers, which is approximately equal to the entire area of the Czech Republic. In this area there are a lot of nature monuments that need to be protected by the government.

Dront (Dodo)
"Dront" can rightfully be named the most famous and important ecological organization in Nizhny Novgorod. It was created in 1989 with the aim of implementing various environmental programs and projects. In 2015 Dront was listed as a "foreign agent".
The main goals of the organization are:
- Protection and creation of the protected areas
- Protection of rare species
- Highlighting ecological problems of the region
- Bird protection (from power lines, mirror windows, etc.)
- Urban landscaping
- Environmental education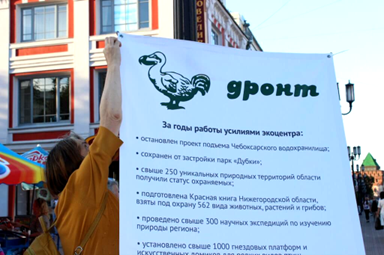 The last picture shows a poster with the achievements of the organization and is taken from the official webpage.
"Dront" is engaged in environmental education and tries to catch the interest of people by creating startups. For example, after the famous Tinder dating App left Russia, they created "EcoTinder". With this app, eco-activists can meet each other to create new projects.

Pavel Lisitsyn (@lisopavlik)
Pavel Lisitsyn is a young and famous biologist in the Nizhny Novgorod region. He conducts biological excursions in parks and forests and has an Instagram page about animals, plants, and fungus in the Nizhny Novgorod region. He shows and describes unusual inhabitants of the area. For example, the freshwater jellyfish (Craspedacusta sowerbii) living in the so-called Jellyfish Lake near Dzerzhinsk.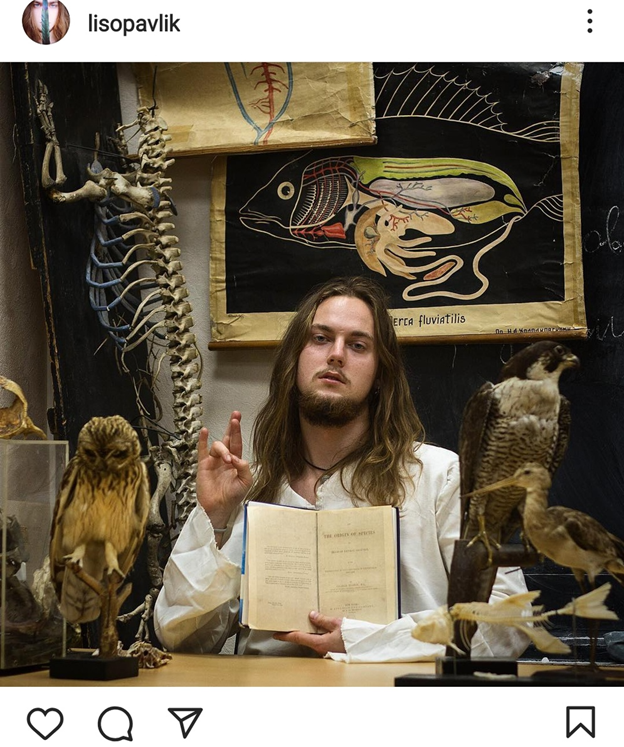 Ecological projects in the Altai Region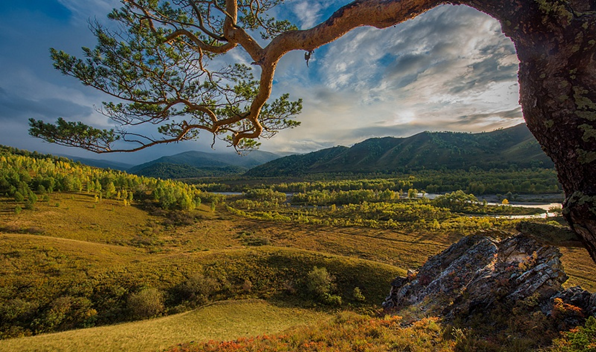 The Altai Region or The Altai ("Алтайский край" Altaiskiy krai) is a west-eastern region of Siberia that is often mixed up with the nearby Altai Mountains and the Republic Altai territory. This is only logical because both have a common heritage, and they were separated in two different regions in 1922. The Republic Altai is third in the All-Russian ecological ranking, while the Altai Region takes the twelfth place. Altai is famous for its agricultural sphere, resort complexes, archeological sites, natural parks and a big national natural reserve called "the Tigirekskiy" in the south of the Altai Reserve.

When it comes to ecological movement in Altai, there are a few state initiatives, ecological clubs and centers including the Altai Regional Children's Ecological center that supports "environmental and biological educational activities for students" in the area. It also exists a newspaper called "Altai nature" (Природа Алтая) that publishes articles about biodiversity (less regularly since 2017) and activities for everyone interested in biology and nature.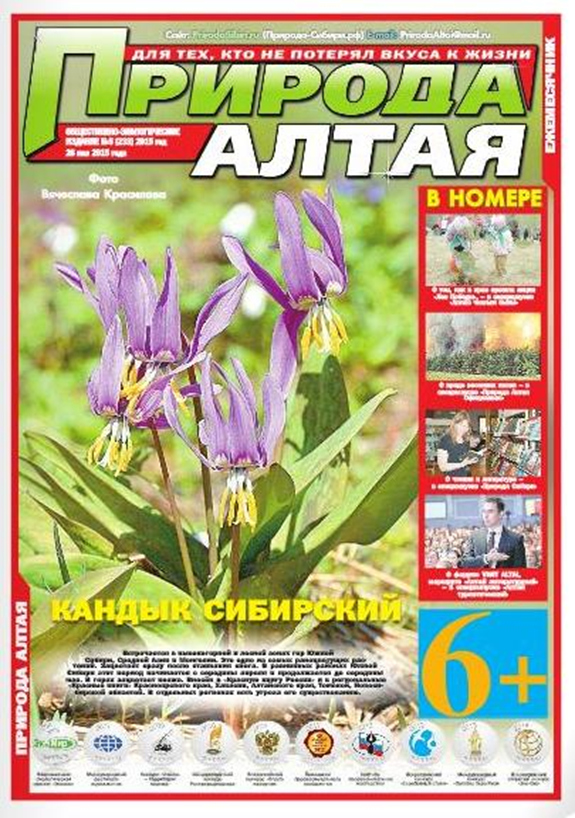 Together with the editor of this newspaper, an ecological expedition and, regional movement "Begin your home" ("Начни с дома своего") was organized. During this expedition, young ecologists are cleaning natural areas, water bodies, sharing their experiences and best practices.
Another ecological movement that seems to be active and is working with the younger generation is supported by the staff of the Salair national park created in 2020 and located on the borders of Altai Region and Kemerovo area (Kemerovo Oblast). For example, their project in 2022 was called "Cedar islands", and consisted in children planting 1500 cedar seedlings for further planting in the Salair Ridge.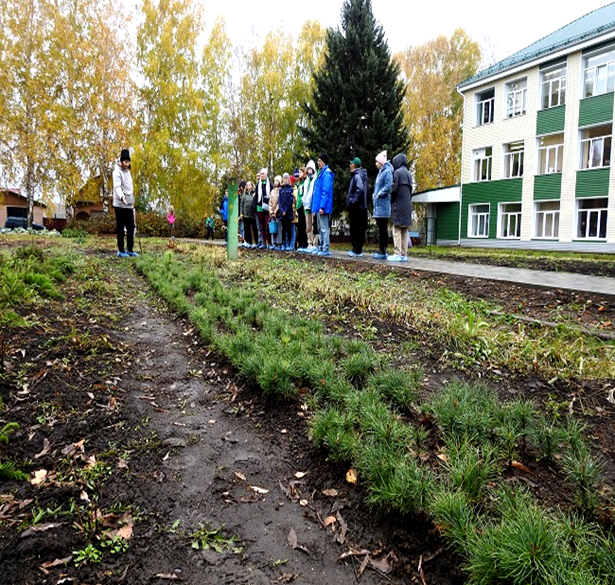 There are also ecological volunteer initiatives in regional universities and schools. For example, volunteers of the Altai State University founded a group called "Outdoors" and organized actions that received a grant. These actions included ecological lectures, quizzes, collecting plastic covers and expired batteries and ecological competitions such as "world through the eyes of biologists" making an annual photo exhibition of regional flora and fauna.
Conclusions
It has been enlightening to review the situation of environmental organizations across Russia. We discovered a variety of issues which one is faced when fighting for nature protection, from national institutions to civil ecological initiatives. Russian organizations have a common denominator with Green Steps and other European organizations in regard to deeper nature connection and nature preservation. It is obvious that a concerted effort amongst all these organizations active on the Eurasian continent is required to create awareness and impact within society at large. This is a long-term process and the longest journey for all of us.