Author:
Nangua + Fangfang
Short summary:
This environment somehow halfway between home and school helped us to better understand the way children think. Now we tend to give them more trust, and we feel that we are better at assisting them in a way that goes in the direction to fulfill their potential.
Days keeping each other company can be healing for childhood,and not only
- Review of Summer 2020Curious Camp in the Parrot Tree
Kids are going back to school, and Nature Guides are ready for a New Season of activities. Summer is about to end, but before saying goodbye let's give a look back to last Summer Camp experience at the Parrot Tree.

A memory that reminds us that the best teacher is the one that never stops to learn.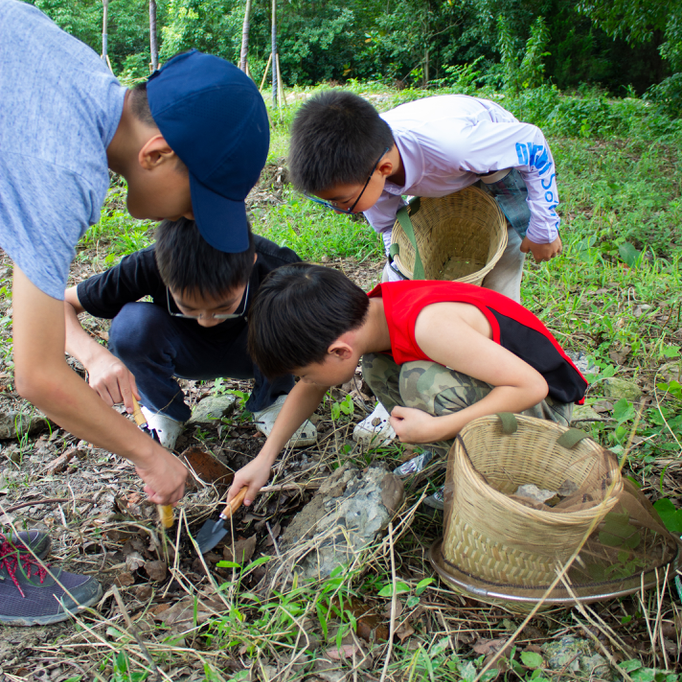 The first time you gathered to watch a night heron on the water surface, can you remember how surprised your guides were when you said you had already seen that bird in your courtyard?

When you moved bricks to find the bugs underneath, can you remember how you were soaked in that, and how curious you felt?

Last Summer we only shared a couple of weeks together, but what you left to your guides is an everlasting memory of what childhood should be like!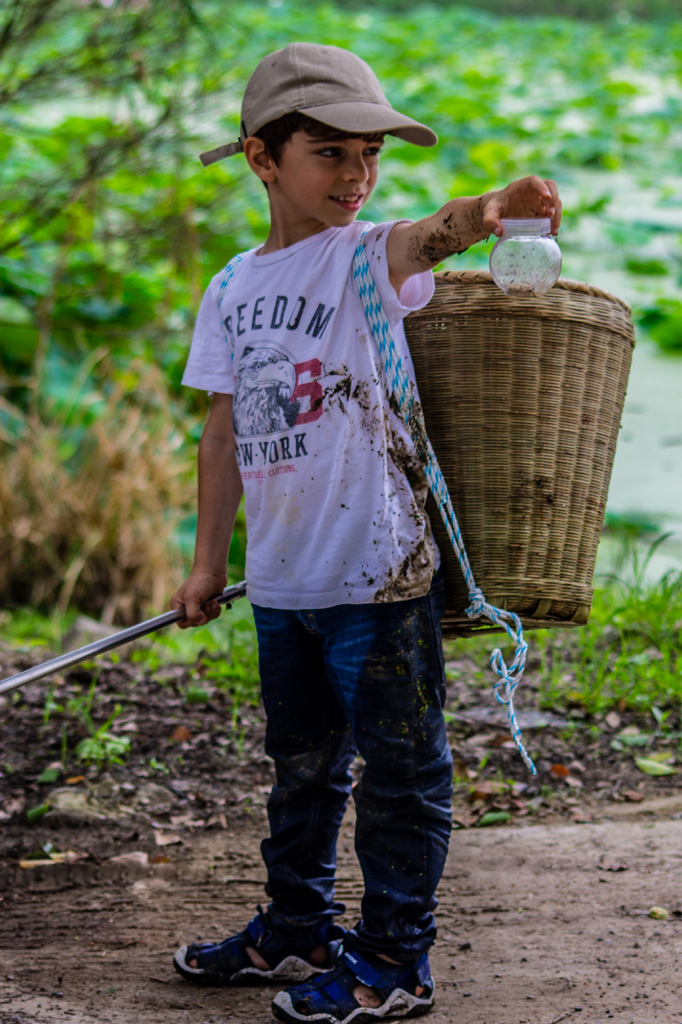 During the Curious Camp, children attend courses with different themes and regular daily tasks. Classes mix ages, thus challenging them with new life experiences and stimulating them to learn labor division and cooperation.

Three points impressed us above everything else as Nature Guides leading the camp: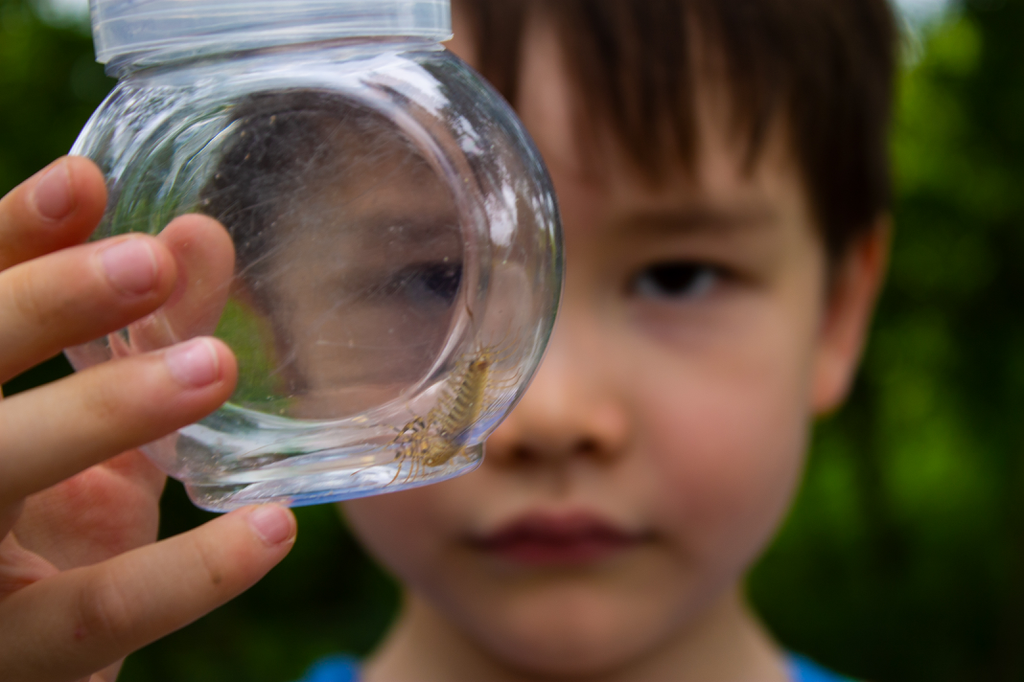 I. The concentration and the curiosity from the Insect Hunt
We as Nature Guides started preparing for the Summer Camp for several weeks in advance. One of the things we did, was to refresh our knowledge about the most common species of bugs in the local ecosystem to prepare the Insect Hunt activity. First, show an introduction PPT indoor, and then going outdoors for the hunt! This countryside is our home: our mission was to raise the curiosity of these little boys coming from the city. How did it go?

We did it, for sure! Lifting a rock from the terrain, a child found a termite nest that surprised the whole group of children. It was like founding the "golden key" to access a whole new world: the world of insects. After that episode, all of them understood how to explore it, and the theme of the daily course was successfully completed.
II. Survival skill into the wild: making bows and arrows
This Summer we happened to have a group of kids with boys only, so we decided to indulge their instincts and fantasies to grab their attention. These city kids a moment earlier were complaining about mosquitos, and one moment later they were completely focused for almost 3 hours non-stop to build their handmade weapons: choosing the best branches in the wild and polishing them using the protections and safe tools from our DIY equipment. The look in their eyes when the work was completed was pure joy.

III. Cooking our own pizza

Children at Curious Camp learn the responsibility of doing chores: washing dishes, sweeping the floor, and wiping the table are daily tasks. That's why they were very enthusiastic and proactive when involved in making pizza for dinner.

Even kneading the dough connected each and every kid of the group!
"Let me knead for you a little!"
"I am not done, yet."
Children don't cook much at home, don't they? Probably they don't cook at all! But this time they might have learned how to prepare an Italian meal for their parents!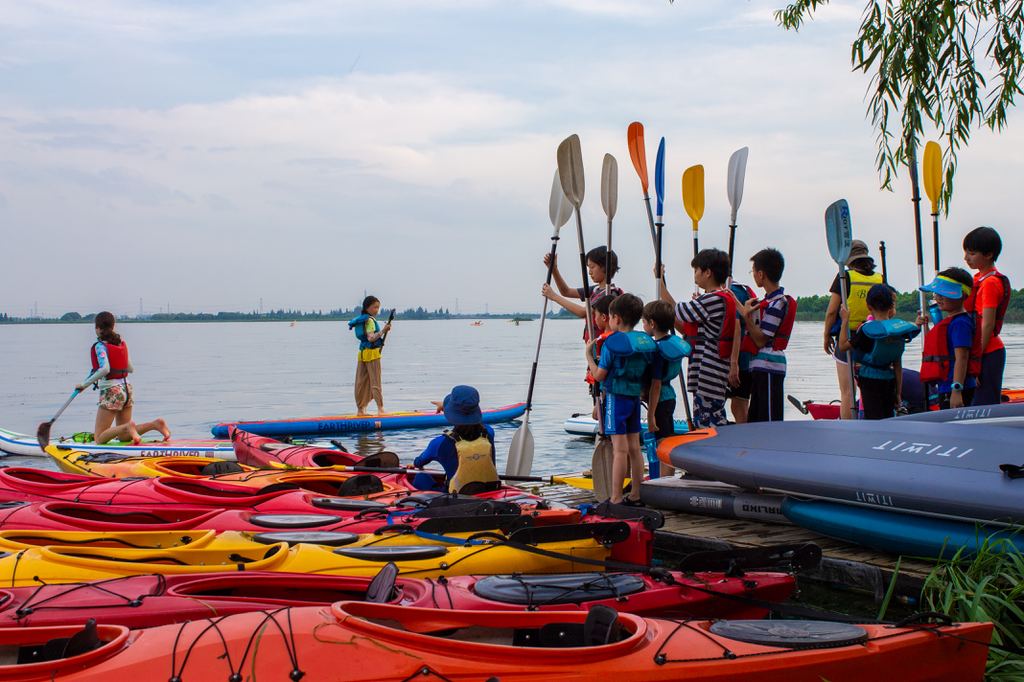 A lesson for the teachers: the process is more important than the results

Life is a long journey.

A Summer Camp might be able to sow only two seeds, maybe. Sometimes the guides can pay too much attention to immediate results. For example, during a Nature Art session, my focus as a Nature Guide was not for the kids to make a nice creation, but to enhance their awareness of environmental protection during the process.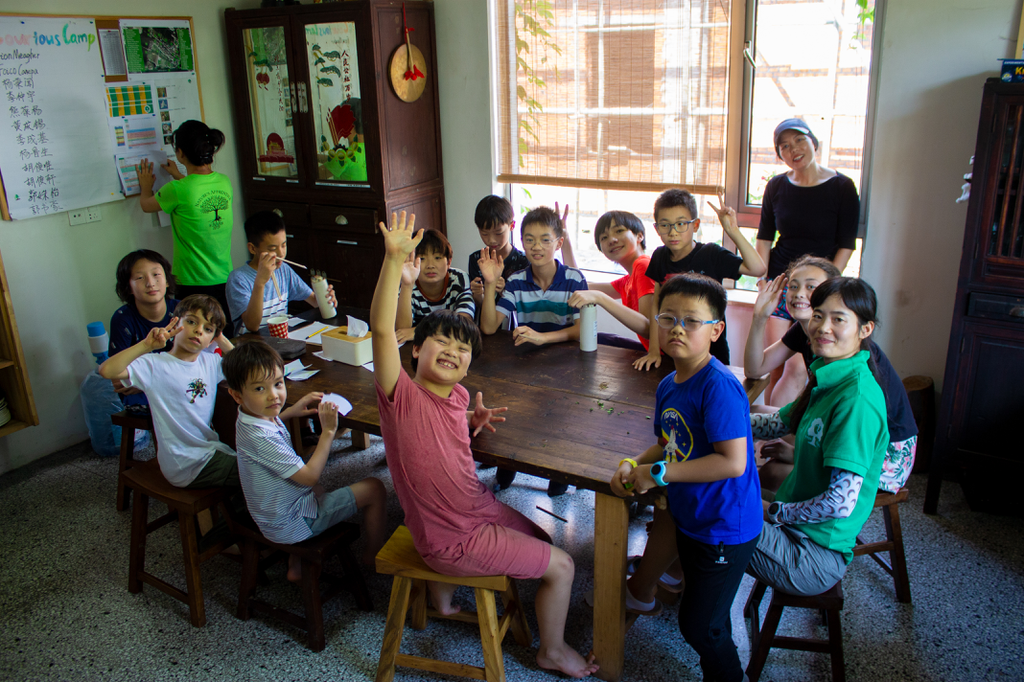 We alternated two approaches during this camp to plan the activities. The first one was classic: decided by the guide in charge. The second one was independently done by the children.

In the days when they were free from the influence of the Nature Guide, during lunch or before bedtime they always discussed some foreign internet celebrity that we did not know. So we told them to use this as an idea to make a presentation about environmental protection: they had to cooperate and use their passion for this celebrity, to find a way to introduce him to us and at the same time to speak about environmental protection.

They were happy to do that and enthusiast to cooperate. The presentation itself was not a success, but the children were engaged from the first rehearsal to the last moment of the performance.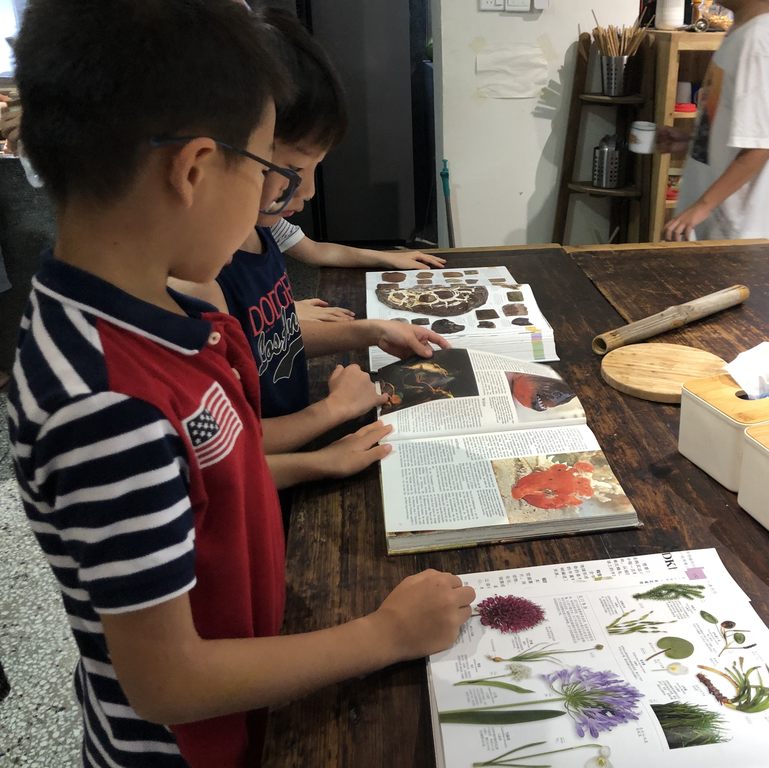 Another example: for another Nature Art session we invited a foreign master of art as a tutor for the children, and the final result ended up being good, but in the end, the children were not very excited during the whole process.

In terms of results, having a planned activity with professional guidance is better. But from the children's point of view, it is clear that when the activity comes from their arrangement, they enjoy the process much more.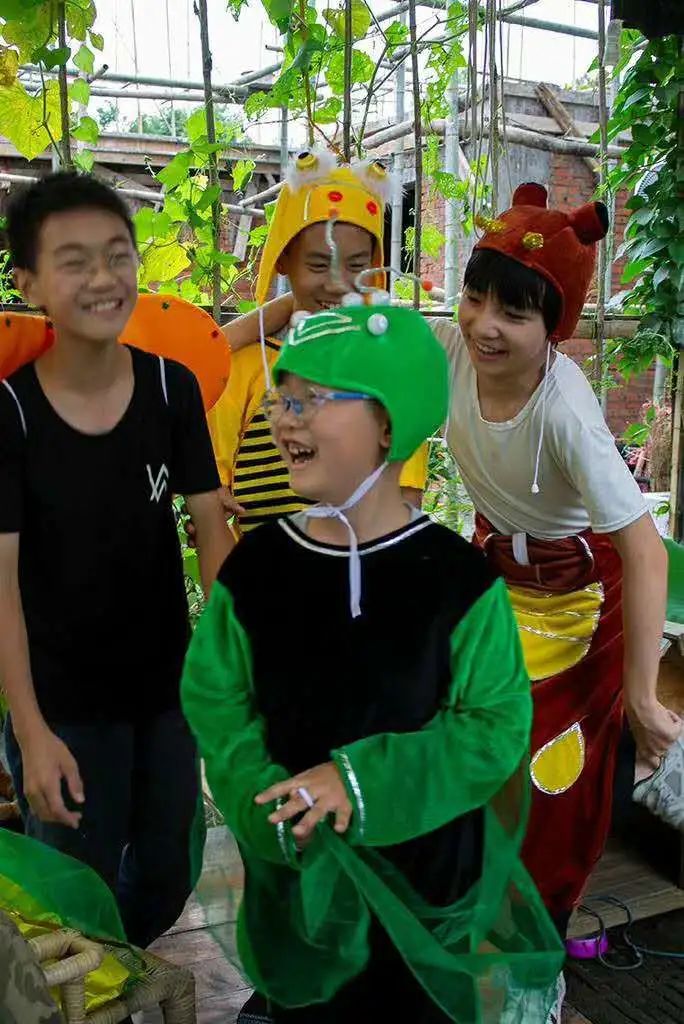 From the aforementioned "independent planning" the children got a great benefit: starting from their shared interest, they also realized that the promotion of environmental protection is not a stereotype. It can be talked about picking inspiration from anything in our daily lives. Parents and school teachers think that the right thing to do is to indulge kids' passion for "the right things" is what will give them the chance to be better in the future.
As Nature Guides, we are grateful to have been part of Green Steps Curious Camp this Summer. This environment somehow halfway between home and school helped us to better understand the way children think. Now we tend to give them more trust, and we feel that we are better at assisting them in a way that goes in the direction to fulfill their potential.