Author:
Gloria Corradini
Short summary:
Would you like to know more about the Mobile Campus program and the summer camps we run in St. Pölten? In this article you will read about all the exciting games and experiences that the children had in our last year summer camp!... What about getting a ticket and join us this summer?:)

There are already many evidences that spending more time in nature improves the physical and mental health of our children. For this reason, Green Steps has developed a Mobile Campus program that aims to guide children into the parks in their towns and let them discover, in a playful and spontaneous way, the natural features that surround them in their daily life. In summer 2022 we ran a 4-week Mobile Campus summer camp in St. Pölten. In this town we have already explored all the natural areas and developed around 30 routes that pass through the most beautiful parks discovering hundreds of huge secular trees!

Our base location was the climate research lab (Klimaforschungslabor) in the beautiful Sonnenpark! Sonnenpark is a large park of about 50,000 m2 in the South of St. Pölten. It is well known by the locals for its community garden project and cultural initiatives merging art, music and nature in one location! Its large natural area hosts a variety of habitats, from forest areas to wetlands and riparian zones showing a high biodiversity in flora and fauna species, making it the perfect location for our summer camp. Every day in the camps was different and rich with new discoveries!

We were meeting between 8:30 and 9:00 am and had a slow starting of the day with fun board games. Thanks to the cooperation with Brettspielwölfe St. Pölten, another local nonprofit, the children could choose between 30 different board and card games, adapt to every age groups.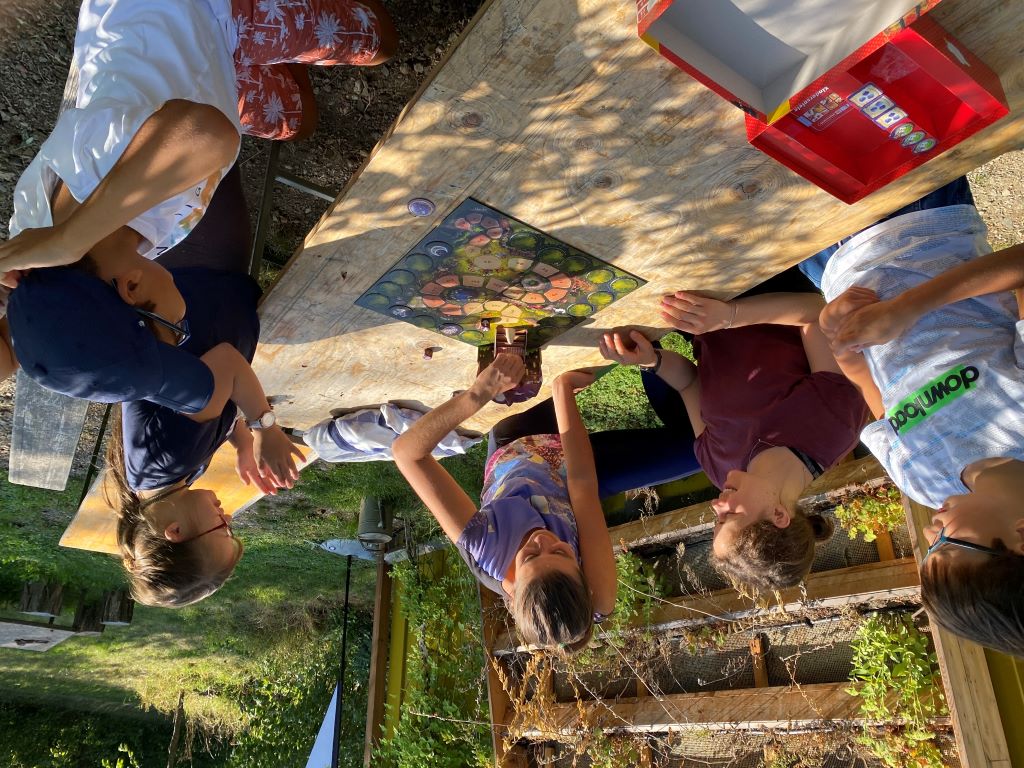 Afterwards, around 10:00 am we were starting our nature exploration with an activity that we call Plants & Friends. During this activity, we were guiding children for small walks in parks, discovering trees and animals and filling it with fun running and sensorial games.
On Monday, we would open the week with the exploration of Sonnenpark, sensing the flowers and spices in its herbal garden, hunting colorful insects, building a woody tepee and learning about the 10 very large trees (that we define ad Big Friendly Giants) and tree spirits living in the park.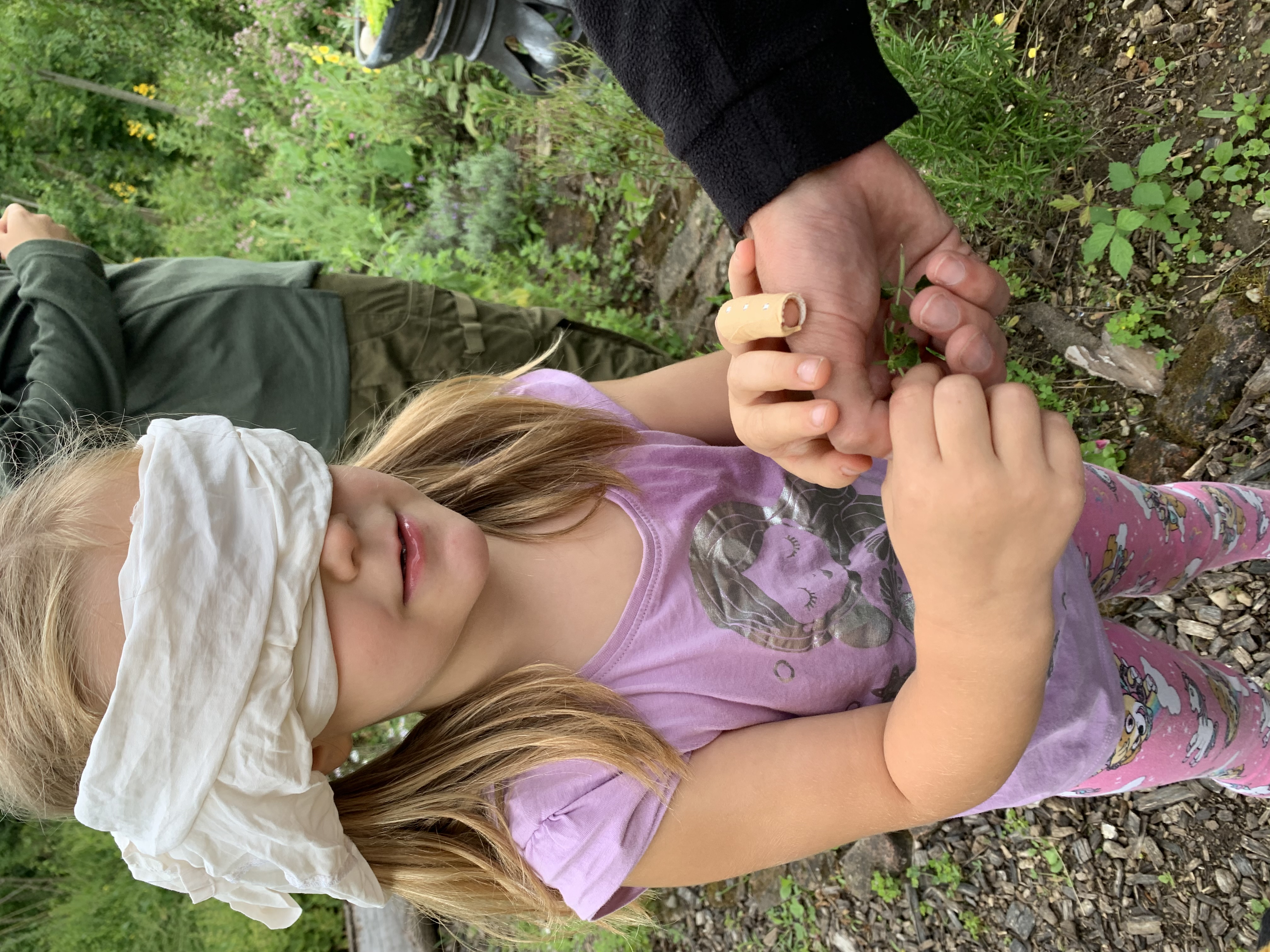 Sensorial experience in the herbal garden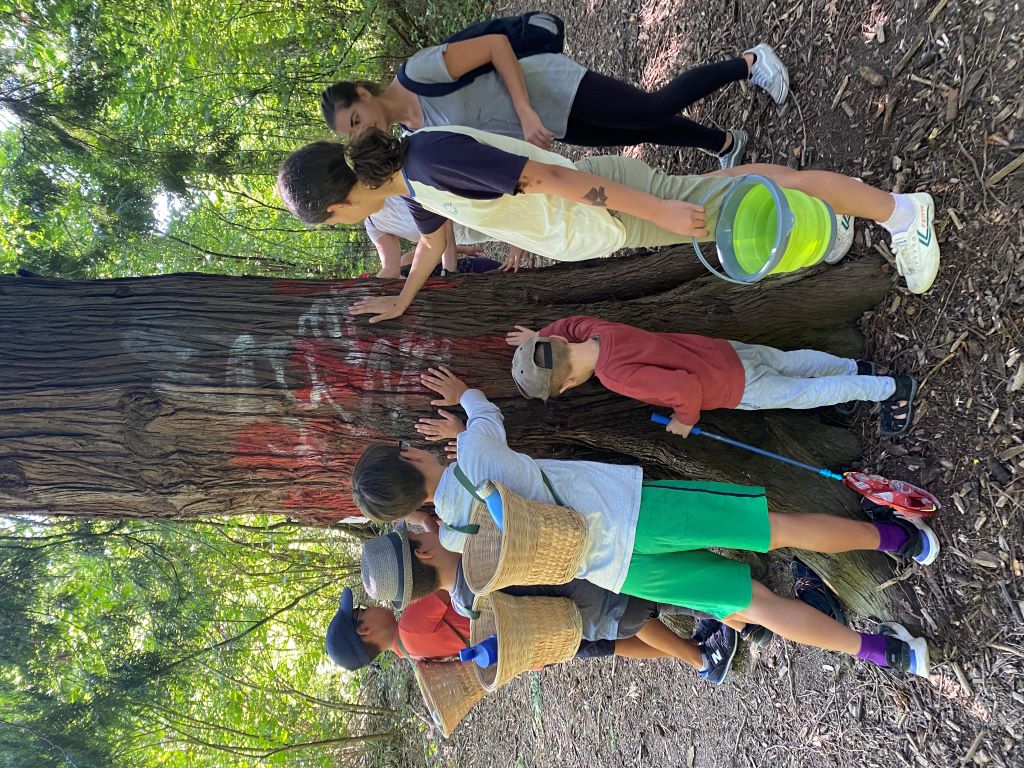 Children feeling the bark of a Big Friendly Giant in Sonnenpark (Thuja plicata) and trying to imagine the tree spirit.
On the other days of the week, we used to walk to, or just take a short bus drive, to a local park. Every park in St. Pölten is different, and they offer a variety of attractions. We always consider the largest trees as pillars for our walks, and then we design varies activities based on the type of habitat.
A child playing "find my tree". A great game to develop spatial awareness, sensorial skills and trust in his companions.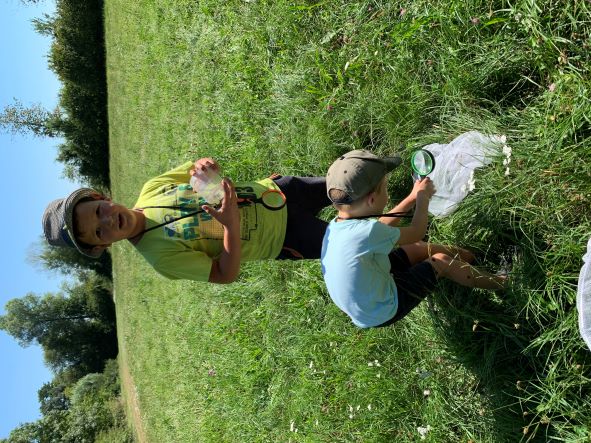 Insect hunt! The best way to learn about the variety of insects living in your bioregion.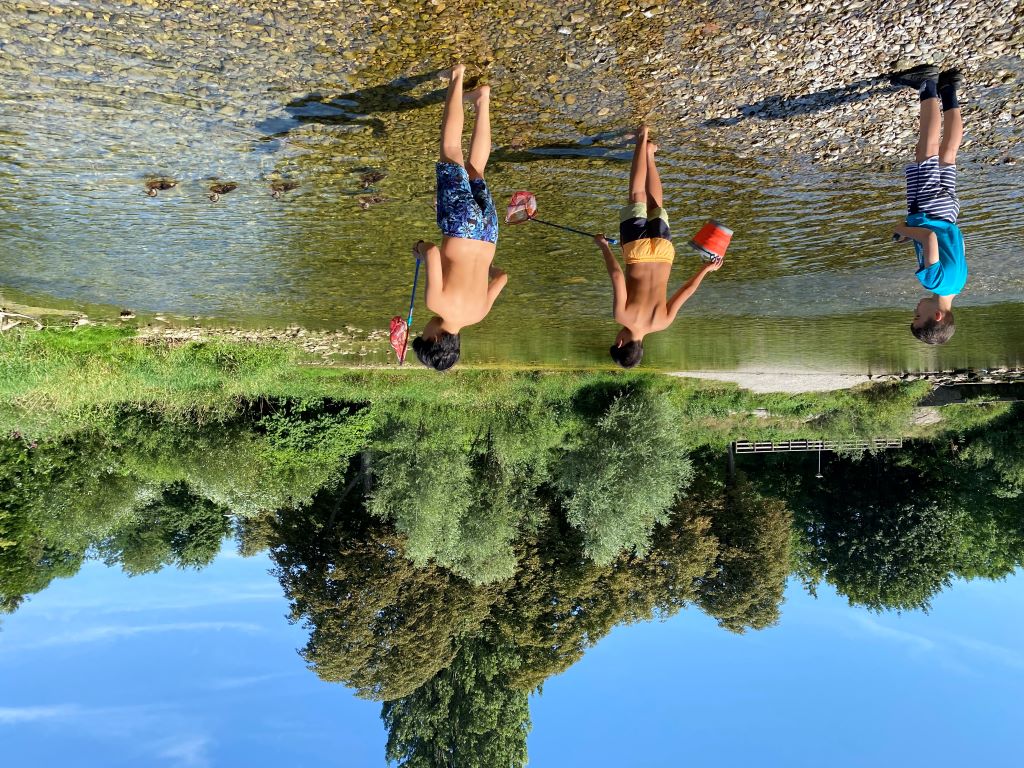 One of our favorite summer games: catching water animals in the river!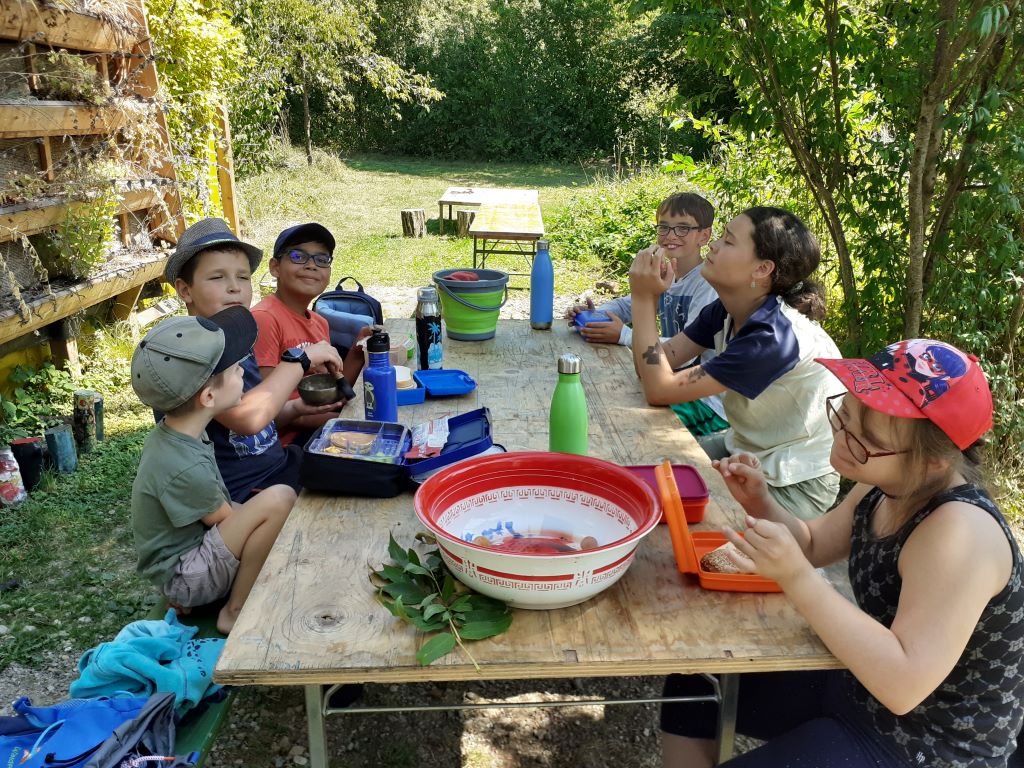 We would conclude our active morning with a relaxing lunch back at Sonnenpark.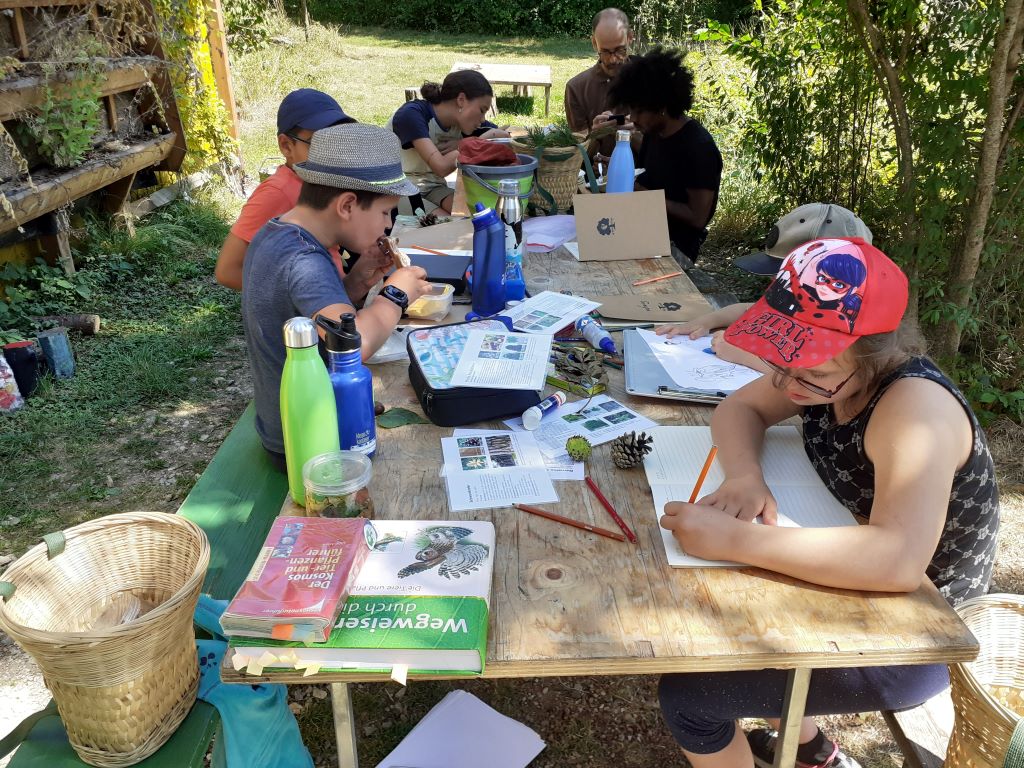 Followed by a nature journal session to draw, color, and write about the exiting natural discoveries of the morning!
In the afternoon we would stay in Sonnenpark and conduct crafting activities. Every day a different one!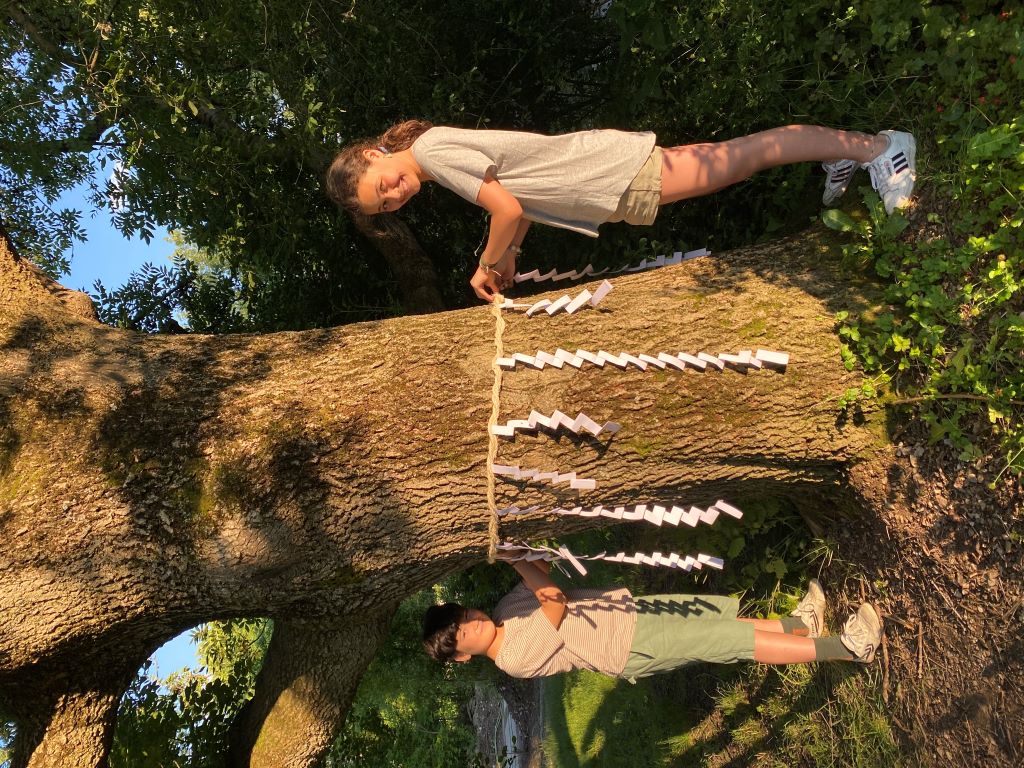 One of our favorite DIY activities, was the Shimboku, a ritual inspired by Shintoism, to honor the spirits living in natural features, for example the ancient trees!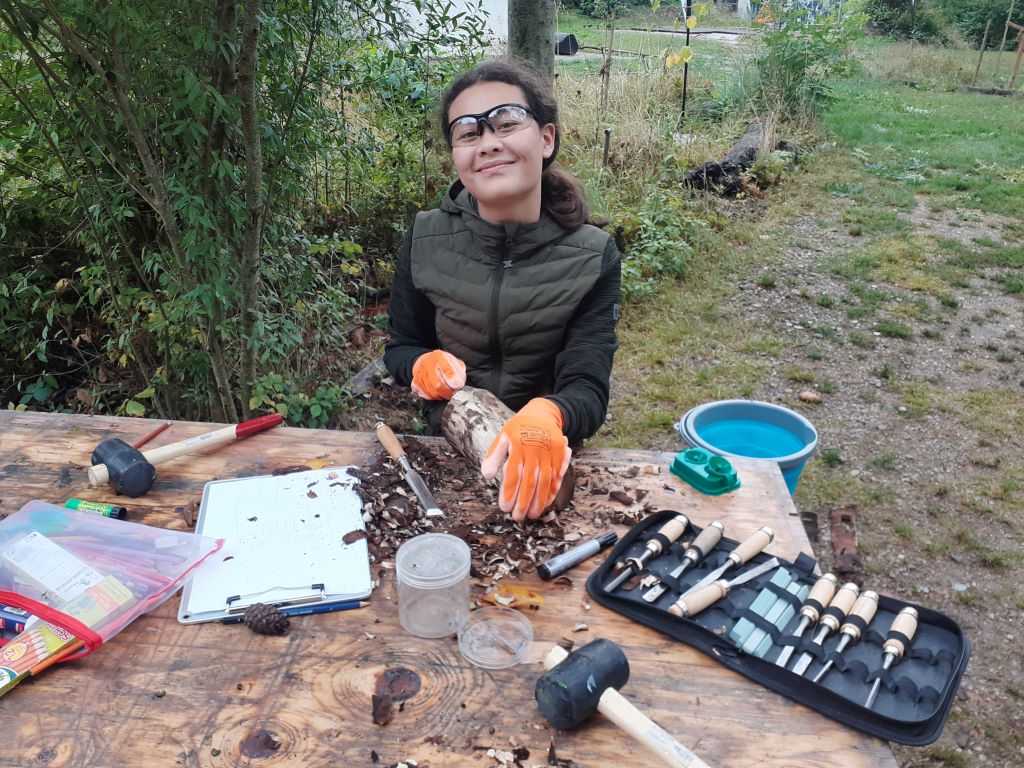 Another was creating animal totems, inspired by the native American culture, where children had the possibility to try wood carving and develop their fine motor skills and creativity.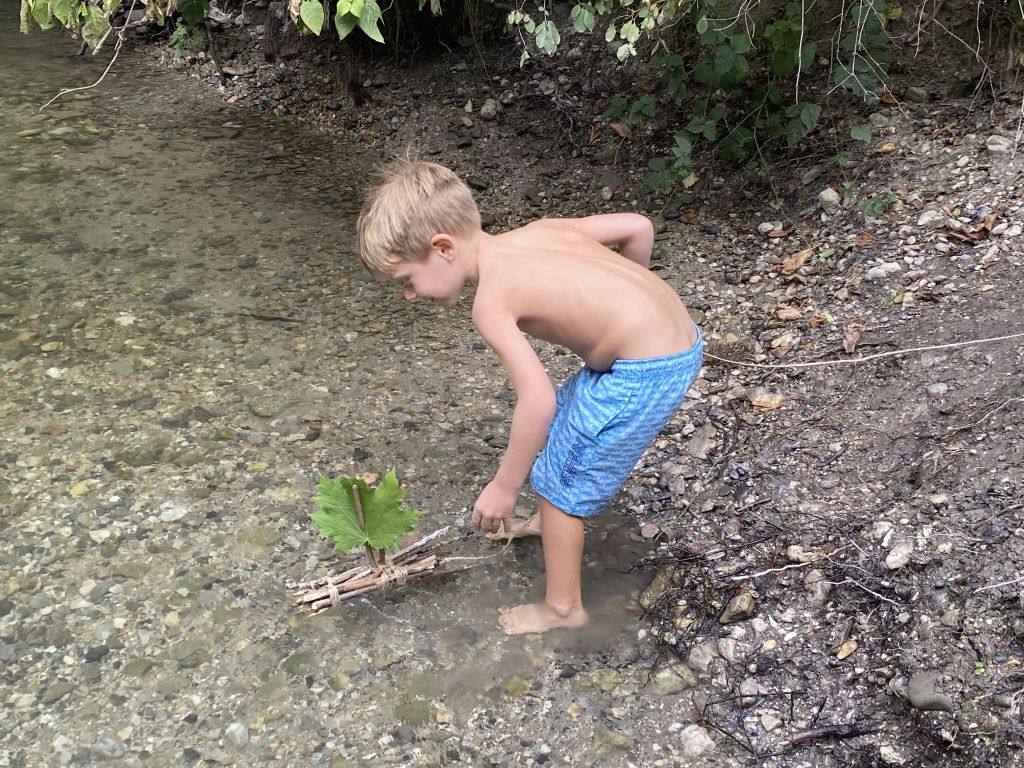 In very hot days, we were making natural boats out of leaves and sticks and freely play with them in the small stream passing through Sonnenpark.
Once a week, we were taking the older children for a full day trip called Big Friendly Giants walk. Those walks were hikes about 10 km long, in which we were discovering the nature monuments and hidden large trees within St. Pölten and its districts.
To make it more fun, we would often combine walking with a bike tour and in some locations with swimming.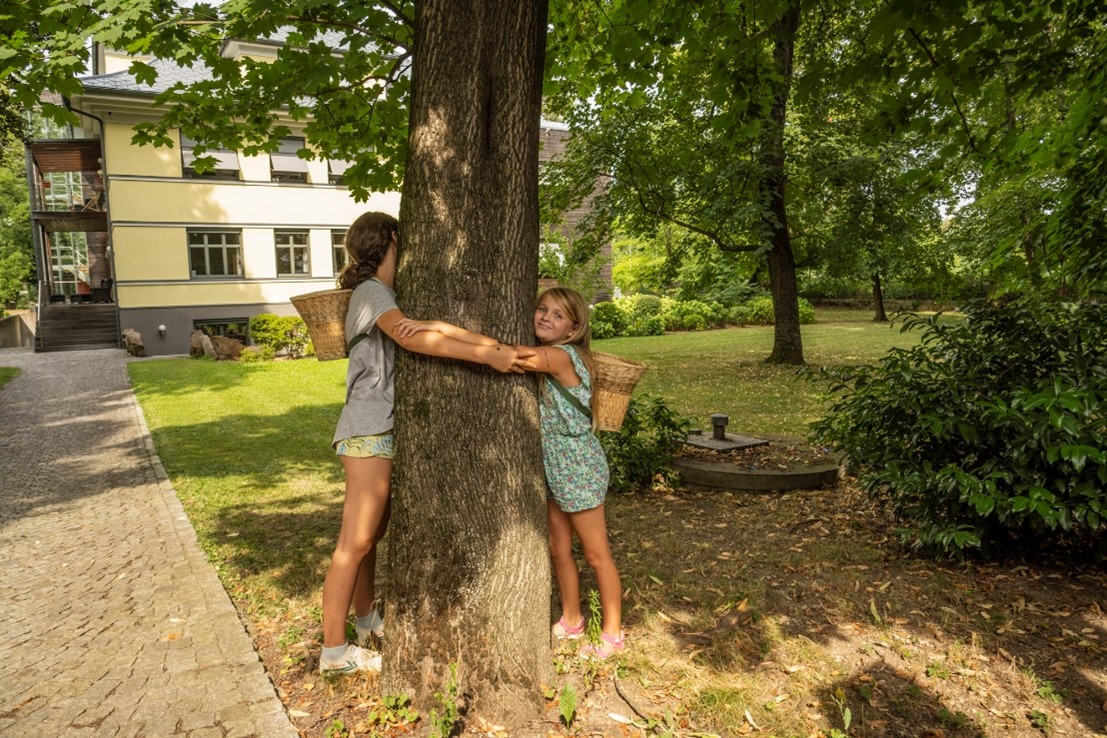 Children hugging and being grateful to an old tree in the town.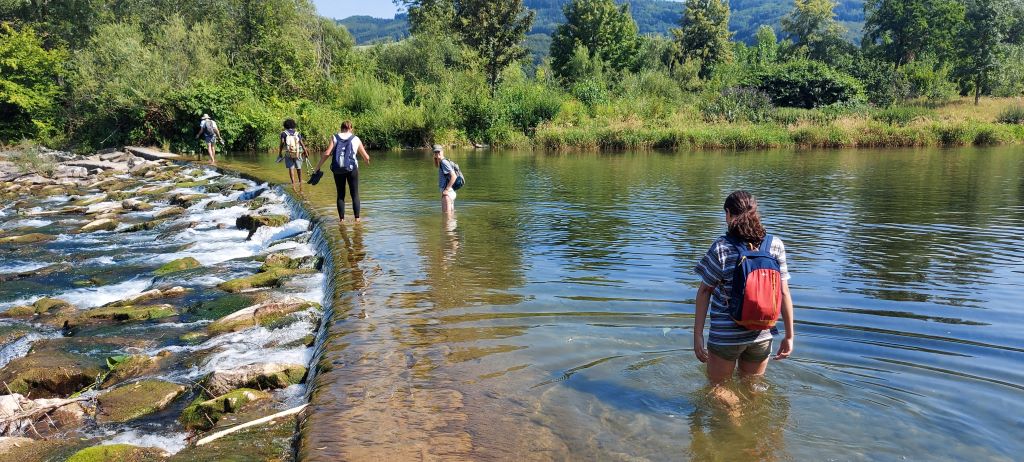 Some of our Big Friendly Giants routes included exploring hidden natural treasures, like islands on the river!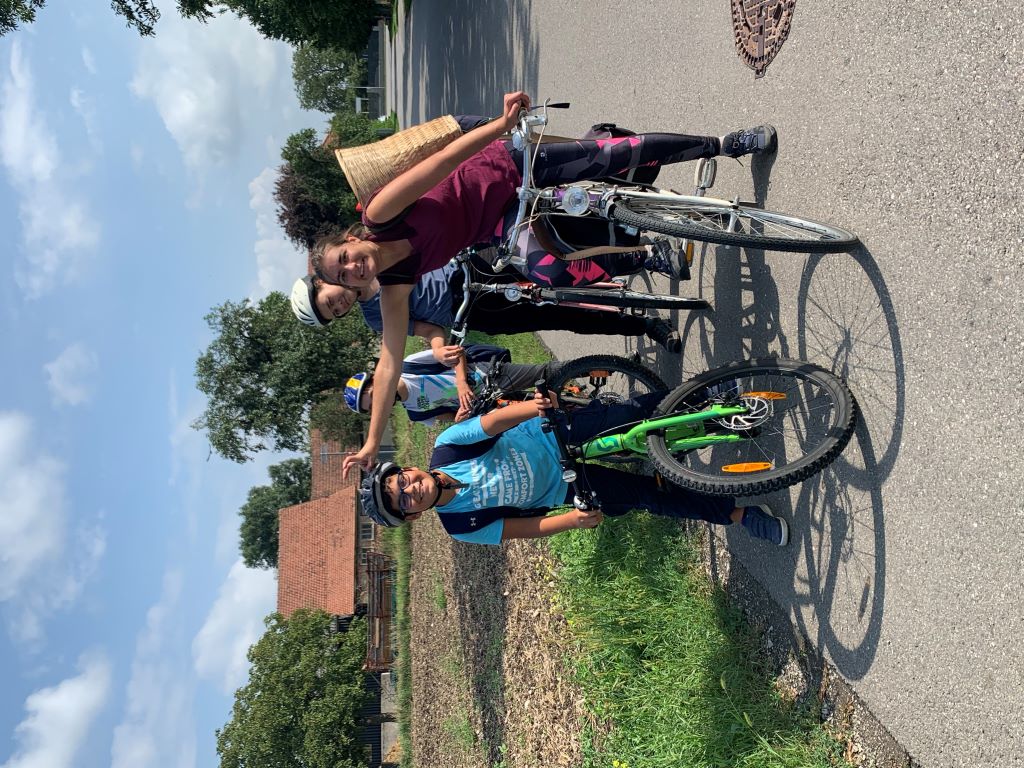 Cycling back to the camp, tired but happy, after a long day of nature exploration.
Around 16:00 we would all return to our base in Sonnenpark and conclude our day by gathering in a circle and sharing with the groups our emotions and exiting discoveries!